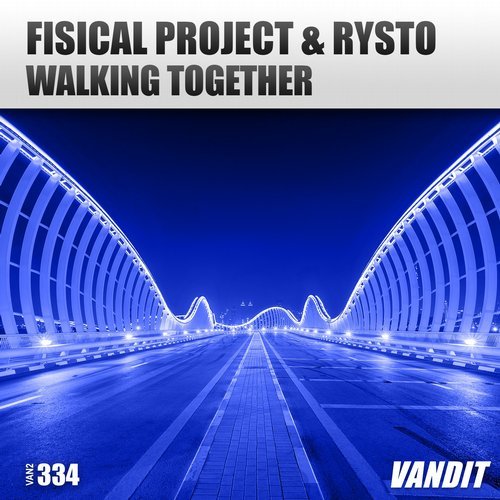 Fisical Project and Rysto team up for the first time on Paul van Dyk's Berlin based Vandit Records with their new song called "Walking Together". Spanish artist David Compan Santiago and Florida resident Chris Nesheim also include an uplifting extended mix of the song, but it's the original's pounding beats and acid tinges that take it over the top.
Previous songs from Fisical Project have been played by Aly and Fila, Giuseppe Ottaviani, Sied Van Riel, Jordan Suckley, Mark Sherry, Roger Shah, John Askew, and Manuel Le Saux. Rysto's tracks have been supported by the likes of Steve Allen, Alex M.O.R.P.H., Darren Porter, and Sean Tyas.
Label head Paul van Dyk recently played the tune on his radio show VONYC Sessions 640 and 641.
Fisical Project – Facebook / Twitter / Instagram / Soundcloud
Rysto – Facebook / Twitter / Instagram / Soundcloud