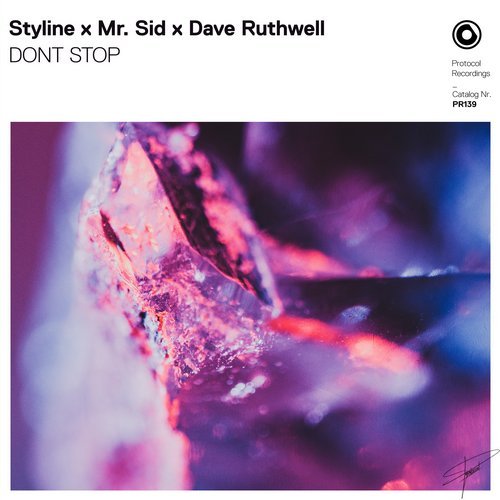 Styline, Mr. Sid, and Dave Ruthwell all make their Protocol Recordings debut with their energetic track "DONT STOP". The upbeat and vibrant house tune certainly makes a great addition to Nicky Romero's label and its every growing catalog due to its "heavy-hitting basslines, bouncy melodies, and funky synths, wrapped up into a behemoth, yet danceable, track."
Germany native Styline, whose real name is Oskar Eichler and now lives in Bali, had previously caught my attention in the past with tunes like "Mas Que Nada" with Raul Mendes, "Ultron" featuring Jason G, "Get Down" with Mr. V, and his remix of remix of "The New Order" by SNBRN, Shaun Frank, and Dr. Fresch.
Dutch artist Sidney Sidje has seen his songs released by the likes of Sosumi Records, Black Hole Recordings, Salto Sounds, HoTL Records, and Black Lizard Records. Venezuelan Ruthwell, also known as Arian Rivas, has had his tracks put out by Get Down Recordings, Quartzo Records, Glorie Records, Might Records, and Spectrum Recordings.
Supporters of the tune include Kryder, Dannic, Afrojack, Blasterjaxx, Promise Land, Sagan, Stadiumx, Dada Life, Yves V, Futuristic Polar Bears, Morgan Page, Disco Fries, JES, Dennis Cartier, and Eddy.T.
Styline – Facebook / Twitter / Instagram / Soundcloud
Mr. Sid – Facebook / Twitter / Instagram / Soundcloud
Dave Ruthwell – Facebook / Twitter / Instagram / Soundcloud