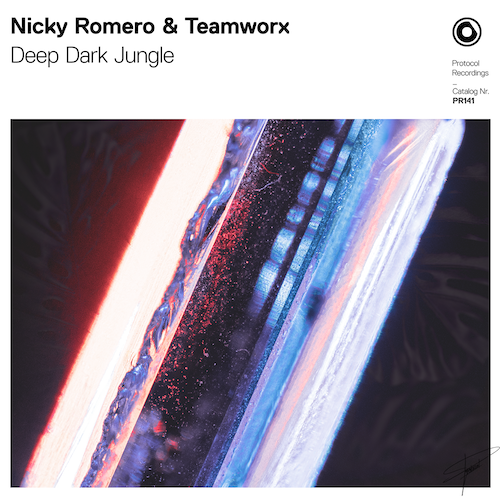 Nicky Romero and Teamworx's latest track "Deep Dark Jungle" certainly stays true to its name. Tribal basslines from Romero and Middle Eastern melodies from Israeli duo Saar Lagziel and Ben Azoulay are used in the song from Dutch imprint Protocol Recordings. Near the end of January, Nick Rotteveel collaborated with Olivia Holt on "Distance", while Teamworx was last seen on the record label with "Clap Back" in October.
Aspiring producers can also check out Nicky Romero's sample pack on Splice that was recently released, which contains over 250 samples that he has used in the studio.
Supporters of the song include W&W, Dannic, Afrojack, Blasterjaxx, Bingo Players, Yves V, Morgan Page, Futuristic Polar Bears, Murat Salman, and Eddy.T.
Nicky Romero – Facebook / Twitter / Instagram / Soundcloud
Teamworx – Facebook / Twitter / Instagram / Soundcloud