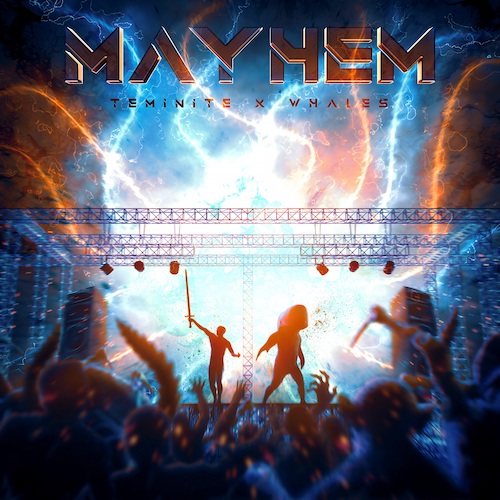 Following the release of Teminite's single "A New Dawn" near the end of last year (check out the interview with him about the song and his "Uprising" EP), Sam Norris now collaborates with Whales on the bass heavy dubstep tune titled "Mayhem". After first connecting over the internet, the United Kingdom native and Israeli Tal Rochman combine their talents for a track with climatic riffs and distorted vocals that will leave your jaw on the floor!
Whales says that working with Teminite "Was the best feeling to make the URL friendship into IRL… This man's on fire when it comes to music and skill!", while Teminite states that Whales is "constantly evolving, pushing new boundaries with sound design, whilst having a strong melodic ear. I've always loved his tunes."
Be sure to download the track for free today!
Teminite – Facebook / Twitter / Instagram / Soundcloud
Whales – Facebook / Twitter / Instagram /Soundcloud