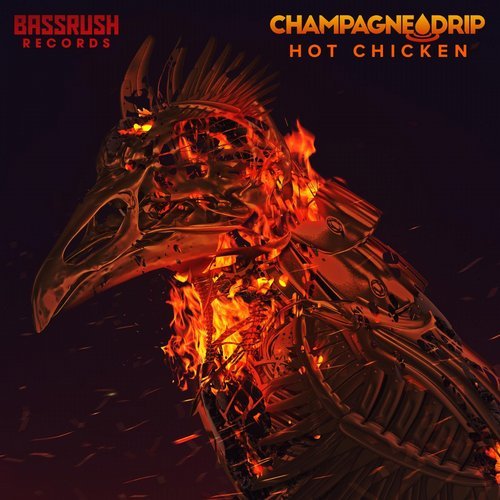 Get the barbecue ready for a legendary cookout as Champagne Drip drops some serious fire with his latest track called "Hot Chicken"! I was scrolling through Soundcloud the other day when the tune from Bassrush Records popped up and completely blew my mind. Los Angeles based artist Sam Pool uses some dirty beats to go along with laser synths and brain rattling basslines that will have you picking your jaw up off the floor drop after drop.
Champagne Drip first caught my attention with his genre bending "Obelisk" EP from last August, and be sure to check out the interview with him about his name change, his favorite track on the EP, and a few upcoming artists to keep an eye on!
"Hot Chicken" was played by Pasquale Rotella on the EDC Las Vegas 2019 Mega Mix edition of Night Owl Radio 195 yesterday.
Champagne Drip – Facebook / Twitter / Instagram / Soundcloud