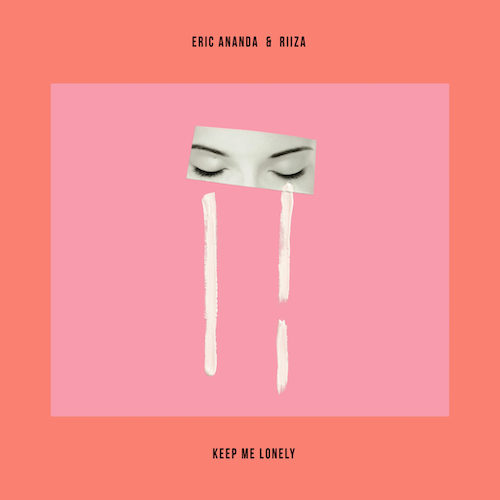 Over the past few months, there have been a lot of up and coming producers putting out a number of quality tracks that have caught my attention. One of those names to keep an eye on is the exceptionally talented Eric Ananda. Born and raised Nairobi, Kenya and now living in Leeds, England, the young artist has a new track out now titled "Keep Me Lonely". Ananda collaborated with New York based vocalist Riiza, also known as Regan McCroskey, who also has several songwriting credits to her name as well.
Read on for an interview with Eric Ananda about his beginnings in Kenya, how he first connected with Riiza, and some of his favorite tracks!
Hi Eric, appreciate your time for this interview. Tell us a bit about yourself and how you got to where you are today.
From a young age, music has played major role in my life. My mum actually got me my first guitar when I about 2 years old, I doubt I was able to actually play it though at that age. However, I did start lessons to play the acoustic guitar by the time I was 5. Around the same period, I started learning to play the piano as well. A couple of years went by and I learnt a few more instruments and trained in music classically. Though, while doing that I always had the urge to write my own music. So, whenever I had free time anyone would find me playing piano or guitar writing songs. By the time I was 13 to 14 years old I started looking for ways to record what I was making and over the next few years experimented with multiple DAWs trying to make music. Finally, about 2 years ago I settled with Ableton Live. These days most of the time I just sit in my studio all day or night making sounds and writing songs.
Being born and raised in Kenya, how has that inspired you in your productions?
Growing up in Kenya a lot of the people around me came from different cultural backgrounds so I've been fortunate enough to experience multiple cultures of music. Over the years I've had phases where I focused on writing songs in particular genres like a rock phase, hip-hop phase, phase, jazz phase, EDM phase etc… I found the EDM and pop phases resonated more with me because I had less boundaries on what I could create. These days, my main goal in my productions is to be authentic so, I don't confine myself to one genre of music. I just make what I feel sounds good and my Kenyan and Ugandan roots naturally find their way in.
You recently released "Keep Me Lonely" with Riiza. What was the process like in creating the song?
Riiza and I wrote "Keep Me Lonely" towards the end of 2017 for a collaboration I had with a Dutch DJ/ Producer duo. The first idea was pop/ future bass oriented, but we weren't satisfied with the final version. So, the Dutch DJ/ Producer duo and I started another track that's currently in the works while I continued with "Keep Me Lonely" with Riiza. Around the Christmas holidays in 2018, I was at my parents' house in Kenya playing one of my old guitars and that was where this version of "Keep Me Lonely" began. The percussion rhythm throughout the track was influenced by me being back in Kenya after close to 18 months away.
How did you first get in touch with Riiza and get her vocals on the track?
Back in 2017, I emailed a couple of vocalists I thought would fit the track and she was among the few that replied. After a few emails, everyone (including the Dutch DJ/ Producer duo) was on board to work on the track. Also looking back to 2017, my production quality was much lower, so it was understandable for people to turn down the track.
What do you have planned for the rest of the year?
For the remaining months, I'm constantly working on several new music related projects with loads of talented people and I'm keen to grow my audience through a lot of new music.
Favorite song of 2019 so far: My favorite song changes on a weekly basis, that's one of the main reasons I update my radio playlists on Spotify and Apple Music every Friday with a fresh selection. This week it's Loote – tomorrow tonight.
Best track to play at peak time: Currently my choice for this is Julian Jordan – Oldskool.
Unexpected remix to switch things up: Lately one of my favorite remixes is NGHTMRE & A$AP Ferg – REDLIGHT (Flosstradamus Remix).
Vocalist you'd most like to work with: I'd love to work with Hoosh.
Upcoming artist(s) to watch for in 2019: Choice for this at the moment is Alec King.
Check out "Keep Me Lonely" by Eric Ananda and Riiza below!
Eric Ananda – Facebook / Twitter / Instagram / Soundcloud
Riiza – Facebook / Twitter / Instagram / Soundcloud