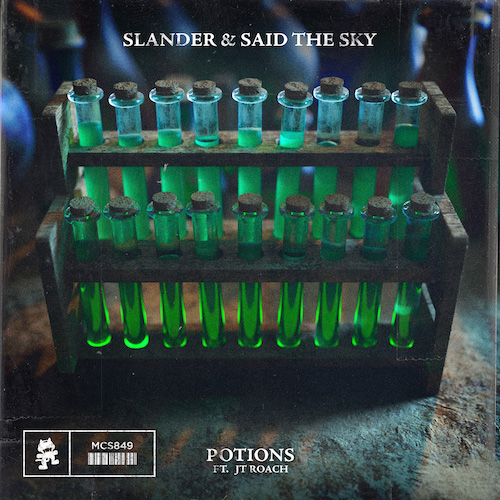 SLANDER and Said The Sky have teamed up with JT Roach for their long awaited collaboration in "Potions". After months of teasing the song on social media and in their live sets, the track was put out on Vancouver based record label Monstercat. Yesterday, the official music video was released (see below), with today being the worldwide release of the single.
The song features the remarkable soulful vocals of singer/songwriter Roach, who was born in Madison, Wisconsin and is now based in Los Angeles. The talented SLANDER duo of Derek Andersen and Scott Land played the tune during their impressive EDC Las Vegas set a few weeks ago, which has been played over 255,000 times on Soundcloud in the past 10 days. Colorado native Trevor Christensen recently had a fan yell at him from across the airport to drop the song already, so it's a good thing today's the day!
Tickets for The Alchemy Tour with SLANDER, NGHTMRE, Seven Lions, and The Glitch Mob are on sale now and going fast!
SLANDER – Facebook / Twitter / Instagram / Soundcloud
Said The Sky – Facebook / Twitter / Instagram / Soundcloud
JT Roach – Facebook / Twitter / Instagram / Soundcloud