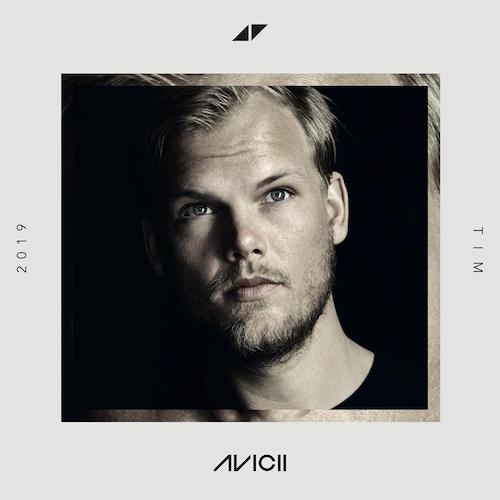 On April 20, 2018, it was revealed that Avicii had unexpectedly passed away at 28 years old. As I wrote when I first heard the tragic news, Tim Bergling was one of my favorite artists who I first started listening to over a decade ago. On April 5 this year, it was announced that "he was close to completing an album and had left behind a collection of nearly finished songs, along with notes, email conversations, and text messages about the music." Producers and songwriters Carl Falk, Albin Nedler, Kristoffer Fogelmark, Salem Al Fakir, Vincent Pontare, and Lucas von Bahder, who were frequent collaborators with the Stockholm native, over saw the process in selecting which songs to include in the set.
The 12 track album from Universal Music was about 80% complete before his unforeseen passing. Avicii's parents Klas Bergling and Anki Lidén asked his manager Christopher Thordson to "inventory everything he could find—audio files, emails and text messages to his co-writers and label team, iPhone voice memos, notes in his Dropbox folders." Sixteen songs were put together before being whittled down to the 12 that was released on June 6.
A few of my favorites from Avicii's third studio album are "Heaven" featuring Chris Martin of Coldplay, "SOS" featuring Aloe Blacc, "Tough Love" featuring Agnes and Vargas & Lagola, "Heart Upon My Sleeve" featuring Dan Reynolds of Imagine Dragons, and "Never Leave Me" featuring Joe Janiak.
On a side note, from time to time I still listen to Avicii's promo mix for his 2013 debut album "TRUE". The album, which was played live during his Ultra Music Festival set in Miami that year, took many by surprise as it was different from the fist pumping big room house tunes that was big at the time.
Avicii's net proceeds from "TIM" will go to the nonprofit Tim Bergling Foundation that was founded this past March by his family. The foundation benefits organizations that support mental health issues, suicide prevention and education, wildlife conservation and other issues that Bergling had an interest in and passion for.
When announcing his retirement from touring, he wrote: "I will however never let go of music. I will continue to speak to my fans through it." And most assuredly, that is what he is doing on 'TIM'."
Avicii – Facebook / Twitter / Instagram / Soundcloud
Avicii – TIM (Album) Tracklist:
01. Avicii – Peace Of Mind ft. Vargas & Lagola (Original Mix)
02. Avicii – Heaven ft. Chris Martin (Original Mix)
03. Avicii – SOS ft. Aloe Blacc (Original Mix)
04. Avicii – Tough Love ft. Agnes, Vargas & Lagola (Original Mix)
05. Avicii – Bad Reputation ft. Joe Janiak (Original Mix)
06. Avicii – Ain't a Thing ft. Bonn (Original Mix)
07. Avicii – Hold The Line ft. A R I Z O N A (Original Mix)
08. Avicii – Freak ft. Bonn (Original Mix)
09. Avicii – Excuse Me Mr Sir ft. Vargas & Lagola (Original Mix)
10. Avicii – Heart Upon My Sleeve ft. Dan Reynolds (Original Mix)
11. Avicii – Never Leave Me ft. Joe Janiak (Original Mix)
12. Avicii – Fades Away ft. Noonie Bao (Original Mix)