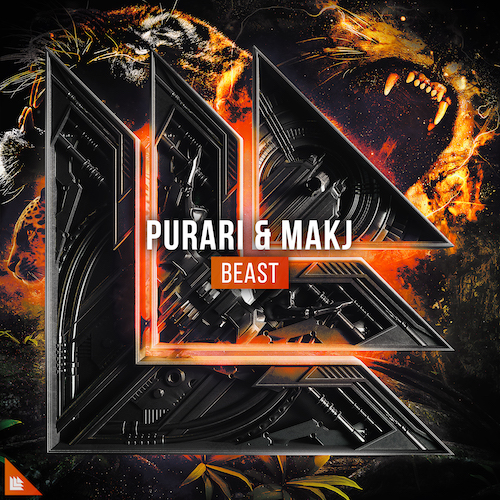 Next up for Hardwell's record label Revealed Recordings is a powerful song called "Beast" from PURARI and MAKJ. New Jersey resident Mikey Puerari and San Luis Obispo native Mackenzie Johnson come together for a fast paced tune that's ready for the summer festival season.
"The track begins with high-pitched jabs that gather momentum and increase adrenaline, whilst a voice states: "you have five seconds to terminate this tape". 'Beast' then activates, with fierce beats and synths dominating, before a tempo change slows the tune and transforms it momentarily. Nurturing placid synths, it still follows the same melody and hook but with a delicate approach. The track is extremely dynamic; adding anthemic synth into the mix then used to speed up the tempo once more before we're receiving another taste of 'Beast'."
Hardwell played the song on his radio show Hardwell On Air 419 near the end of May and 420 a few days ago.
PURARI – Facebook / Twitter / Instagram / Soundcloud
MAKJ – Facebook / Twitter / Instagram / Soundcloud