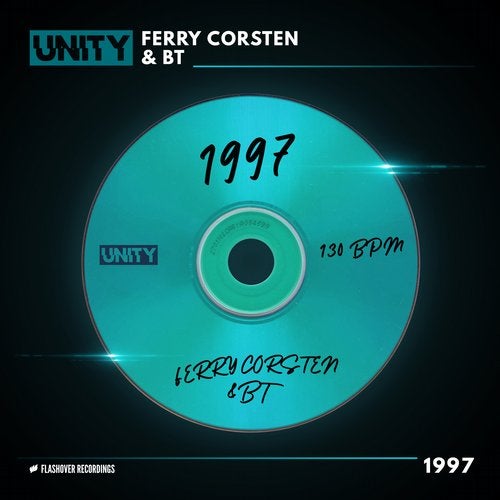 Ferry Corsten and BT have joined forces for a thrilling trance tune titled "1997". Both artists boast sixty of experience between the two of them, and their production skills certainly show in the release from Flashover Recordings, the label founded by Corsten in 2005. The guys use strong piano chords, uplifting melodies, and atmospheric synths in the heart pounding track.
The song is a continuation of Corsten's UNITY project that was launched last year, with partial proceeds from the project going to VH1's Save The Music Foundation, which is focused on restoring music programs in schools and has successfully donated new musical instruments and equipment to over 2,000 public schools across the USA to date. The project has seen the Dutch artist collaborate with Paul Oakenfold on "A Slice of Heaven", with DIM3NSION on "Safe With Me", with Jordan Suckley on "Rosetta", with Saad Ayub on "Synchronicity", and with Ilan Bluestone on "We're Not Going Home".
Apart from producing numerous well known trance songs, Grammy nominated Brian Transeau's work can be heard in movies like The Fast and the Furious, Gone in 60 Seconds, and Lara Croft: Tomb Raider, as well as video games scores like Die Hard Trilogy 2: Viva Las Vegas, FIFA Football 2002, Need for Speed: Underground, and Tiger Woods PGA Tour 2005.
"1997" has been played by Armin van Buuren, Aly & Fila, Markus Schulz, Solarstone, Ferry Tayle, Shane 54, Paul van Dyk, Andy Moor, Maarten De Jong, Andrew Rayel, and Alexander Popov.
Ferry Corsten – Facebook / Twitter / Instagram / Soundcloud
BT – Facebook / Twitter / Instagram / Soundcloud