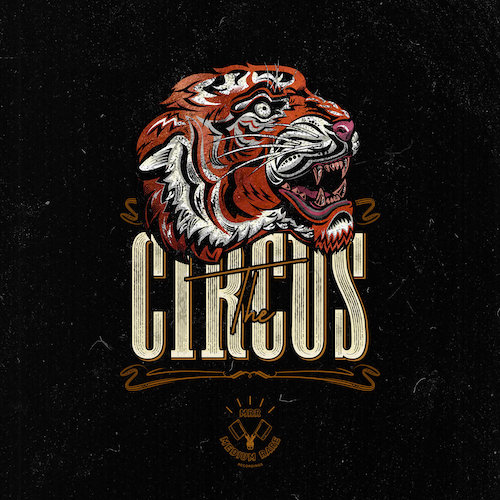 Rising tech house DJ and producer Stace Cadet has released his newest tune titled "The Circus". The Australian "brings it back to the basics of the tech-house genre as thumping kicks combine with a crisp and rhythmic drum pattern playing over a barely melodic yet fantastically catchy vocal loop. The track showcases Stace Cadet's excellent sound design skills as he balances out brutally blunt and refined, yet trippy synths with a pulsating bassline that will undeniably bring out the wild side of partygoers on dancefloors the world over."
The infectious and groovy track was released on Medium Rare Recordings, which has previously put out songs by the likes of VOLAC, LO'99, Franklyn Watts, J. Worra, Golf Clap, Madeaux, Nat Noiz, CRNKN, Sacha Robotti, Astronomar, Sinden, and Odd Mob. The Melbourne based artist has released other tracks of his on labels like etcetc music, In / Rotation, Armada Music, and Club Sweat.
Read on for an interview with Space Cadet as he talks about his influences, plans for the summer, and some of his favorite tracks at the moment!
Hey Stace Cadet, thanks for your time today. How has the first half of 2019 been for you?

Hey OC! Thanks for having me. Mate, it's been a bloody thrill.
Describe you sound in three words for those who are hearing of you for the first time.

Party Time Excellent.
Who have been some of your bigger influences when it comes to your style?

Claude VonStroke. Kyle Watson. Green Velvet. Digitalism. Justin Martin. Fatboy Slim. Mylo.
Your first single "Molly Happy" was released on Medium Rare Recordings in 2016, and now
 you're back on the label again with "The Circus". How did you first get in touch with the imprint and decide to release your tracks from there?
I was performing a live show under a previous project supporting Benson at a local venue. At the end of set I played a little dance number called "Molly Happy".
 I think I signed it and a further four singles to the label a week later. They were a crew of hard working blokes all about good tunes so it was an easy sell for me. I liked what they were about then and still think the world of them and the label.
Any big plans for the summer?
Get a tan. Got a few things in the pipeline. I am just wrapping up a big tour around Aus / Nz tour for my latest single and am gearing up for a big release with South African production lord, Kyle Watson. Lot's of exciting stuff coming up so I'm all grins.
Favorite song of 2019 so far: The Sponges – Space Funk '75
Best track to play at peak time: Patrick Topping – Be Sharp Say Nowt
Unexpected remix to switch things up: Khia – My Neck, My Back [Nicolau Marinho Boot]
Vocalist you'd most like to work with: Green Velvet
Upcoming artist(s) to watch for in 2019: The Sponges, Hood Rich, Double Agent, SODF, Westend, Riffa, Biscits
Take a listen to Space Cadet's "The Circus" below and give him a follow!
Stace Cadet – Facebook / Twitter / Instagram / Soundcloud