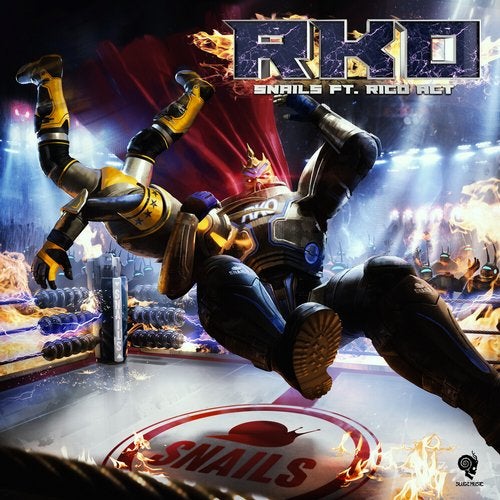 In his latest track, SNAILS pays respect to WWE wrestler Randy Orton with a headbanger called "RKO" featuring Rico Act. The thunderous tune, named after Orton's signature move, was released on Canadian DJ and producer Frédérik Durand's record label Slugz Music. Combined with Minnesota based Terrel Koivu's rap vocals over SNAILS's well known heaviness and grit, this one will bring the heat from start to finish!
"Working with Rico Act on this song was so much fun! He brought up the idea of incorporating the wrestling world with the headbanger world and loved it!! So we decided to create a bass anthem and pay tribute to one of the greatest Randy Orton and his famous move the "RKO"."
Jauz recently played the song on Bite This! Radio 072.
SNAILS – Facebook / Twitter / Instagram / Soundcloud
Rico Act – Facebook / Twitter / Instagram / Soundcloud