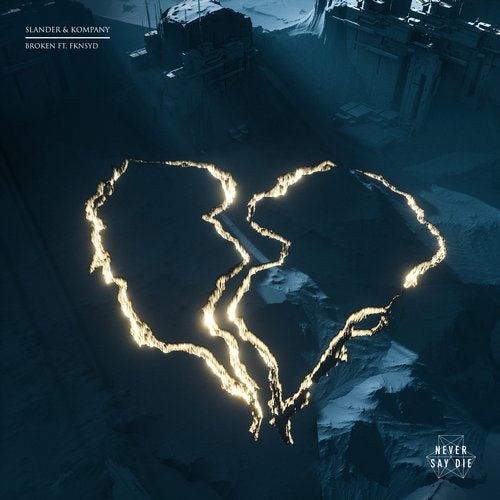 SLANDER gave us plenty of warning about the pleasures and dangers of their new track called "Broken" with Kompany featuring fknsyd. First, they warned us that "This new song is gonna break your neck and your heart", then told us a week later to "Get ur tissues and neck braces ready".
Derek Andersen and Scott Land team up with fellow Los Angeles resident Kyle Hagberg on the electrifying and emotionally charged song from London based Never Say Die Records. Sydney Fisher's striking vocals add another element to the bass heavy tune, with her voice previously heard on "Deathwish" by WAVEDASH from last October on SLANDER and NGHTMRE's record label Gud Vibrations.
SLANDER and NGHTMRE have dropped the tune at festivals like Electric Forest in Michigan, Ultra Music Festival in Croatia, Parookaville in Germany, Lollapalooza in Chicago, and Moonrise Festival in Baltimore, in addition to playing it on their Gud Vibrations Radio show. Further support has come from the likes of Zomboy, 12th Planet, and Jauz.
SLANDER – Facebook / Twitter / Instagram / Soundcloud
Kompany – Facebook / Twitter / Instagram / Soundcloud
fknsyd – Facebook / Twitter / Instagram / Soundcloud