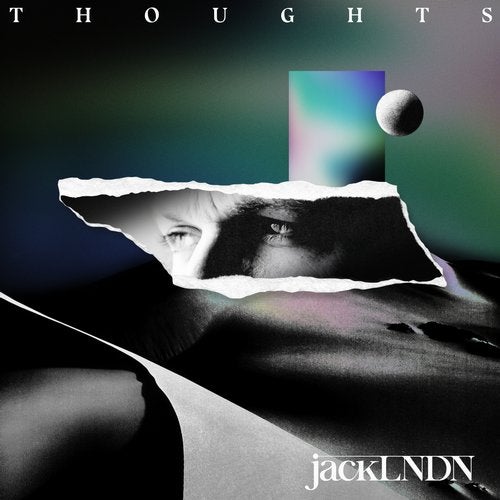 jackLNDN has dropped a few singles from his debut album "Thoughts" over the past few months, but now it's finally time for the official release. The multi-instrumentalist and vocalist showcases his immense talent in the 12 emotional and groovy tracks included in the album. Jack Aisher provides the vocals on 9 of the 12 songs, with "Beautiful Life", "With You", "Alone Again", and "Gone" a few of my favorites from the LP.
Back in December, the London native played at Mixmag and WAV's The Lab LA, a weekly live stream that showcases a variety of DJs such as Claude VonStroke, Golf Clap, Gorgon City, Shiba San, Chris Lake, Thomas Jack, Destructo, The Magician, and more. His 90 minute set included a few of the tunes from the album, as he noted that it took about three years to write.
Now based in Colorado, jackLNDN will be going on his Thoughts Tour, with a stop in Los Angeles at The Moroccan Lounge on Friday October 18.
jackLNDN – Facebook / Twitter / Instagram / Soundcloud
jackLNDN – Thoughts (Album) Tracklist:
01. jackLNDN – Beautiful Life (Original Mix)
02. jackLNDN – With You (Original Mix)
03. jackLNDN – Lost Not Found (Original Mix)
04. jackLNDN – Divide (Original Mix)
05. jackLNDN – Wilderness (Original Mix)
06. jackLNDN – Alone Again (Original Mix)
07. jackLNDN – Gone (Original Mix)
08. jackLNDN – Unknown (Original Mix)
09. jackLNDN – Stronger (Original Mix)
10. jackLNDN – Frequency (Original Mix)
11. jackLNDN – Get Out (Original Mix)
12. jackLNDN – Remedy (Original Mix)