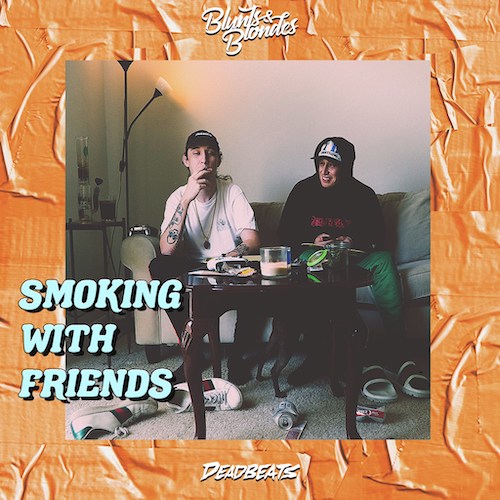 The debut EP from Blunts & Blondes called "Smoking With Friends" is one of my favorite EP's I've heard this year. The filthy set of tunes was released on Zeds Dead's imprint Deadbeats…not a bad record label to start with for your first EP. Michael Guard includes four songs filled with wubs and wobbles: "Rain Dance", "Run The City", "Smoke Break", and "Take A Hit".
Previous tracks of his have been supported by the likes of Alison Wonderland, Jauz, 12th Planet, Steve Aoki, Grandtheft, PEEKABOO, and Stooki Sound. Near the end of July, he put out his Blunts & Bass: Summer Edition mix that after listening to you'll need to take a shower or two after.
Back in April, the Florida resident played a guest mix on Deadbeats Radio 095 that had a number of grimey tunes from himself as well as a his friends. Coming up on Saturday October 12 at Academy LA, Blunts & Blondes will be opening for DJ Diesel, more commonly known as Shaquille O'Neal, alongside Seattle native Eliminate.
Blunts & Blondes – Facebook / Twitter / Instagram / Soundcloud
Blunts & Blondes – Smoking With Friends EP
01.  Blunts & Blondes – Rain Dance (Original Mix)
02.  Blunts & Blondes – Run The City (Original Mix)
03.  Blunts & Blondes – Smoke Break (Original Mix)
04.  Blunts & Blondes – Take A Hit (Original Mix)