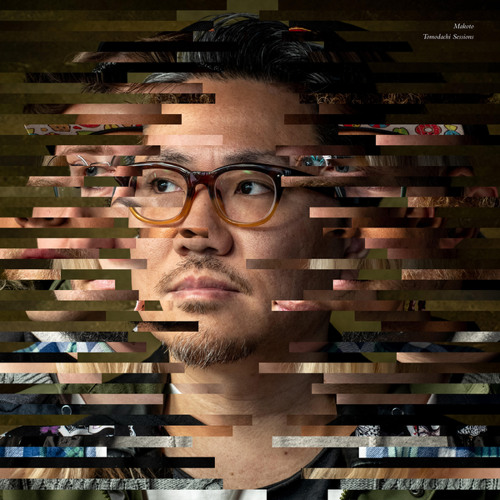 Makoto's album "Tomodachi Sessions" is just the thing I needed to listen to as we head into the weekend. The sixth album from the Japanese artist boasts 15 tracks that all include collaborations with close friends of his who are some very talented producers and vocalists. Released by noted drum and bass imprint Hospital Records, the tunes range from grand and orchestral to warm and uplifting.
The Tokyo native, who also runs his own record label called Human Elements, shows his production talents that combine energetic and fast paced melodies with soul and jazz influences. A few days ago, London resident Makoto Shimizu joined Rene LaVice on his BBC Radio 1 Drum & Bass Show where he played songs from the album as well as some of his current favorites.
A few of my favorites from the LP include "Kosa" featuring Keeno, "Miles Ahead" featuring DJ Marky, "Morning Sunrise" featuring Blu James, Danny Wheeler, and G Force, "Show Me How You Feel" featuring Lorna King, "Transparent" featuring Whiney, and "Merchant Blessing" featuring MC Conrad.
Rene LaVice, London Elektricity, and Keeno have all played some of the tracks from the album.
Makoto – Facebook / Twitter / Instagram / Soundcloud
Makoto – Tomodachi Sessions (Album) Tracklist:
01. Makoto – Illuminate ft. Degs (Original Mix)
02. Makoto – Shine On Through ft. Mountain & Karina Ramage (Original Mix)
03. Makoto – Kosa ft. Keeno (Original Mix)
04. Makoto – The Encounter ft. Bop (Original Mix)
05. Makoto – Miles Ahead ft. DJ Marky (Original Mix)
06. Makoto – Morning Sunrise ft. Danny Wheeler, G Force & Blu James (Original Mix)
07. Makoto – Tokyo '96 ft. S.P.Y (Original Mix)
08. Makoto – Show Me How You Feel ft. Lorna King (Original Mix)
09. Makoto – Dive ft. Polaris (Original Mix)
10. Makoto – Liberta ft. Urbandawn (Original Mix)
11. Makoto – Living For ft. Paul T & Edward Oberon (Original Mix)
12. Makoto – Transparent ft. Whiney (Original Mix)
13. Makoto – Mystic Crystals ft. Technimatic (Original Mix)
14. Makoto – Nexus ft. Pola & Bryson (Original Mix)
15. Makoto – Merchant Blessing ft. MC Conrad (Original Mix))