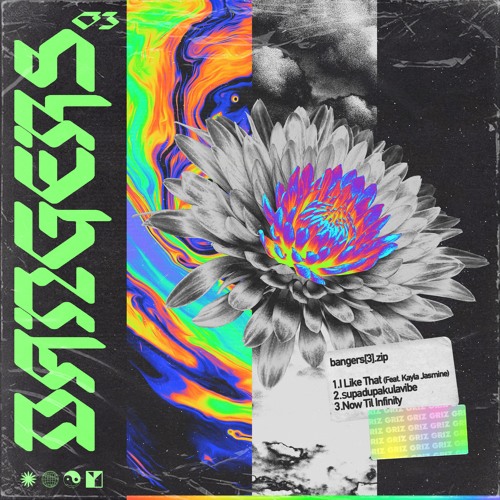 In June it was "Bangers[1].Zip", then in August it was "Bangers[2].Zip", which features the current crowd favorite "Griztronics" with Subtronics. Last week, GRiZ released the next installment in "Bangers[3].Zip" that brings back the funk and bass. The set includes three fresh and infectious tunes: "I Like That" featuring Kayla Jasmine, "supadupakulavibe", and "Now Til Infinity".
The Detroit native says that "As we get ready to head out on tour next week, I wanted to give you guys these tunes that have been my secret weapons all summer long. I hope you fall in love with them, and I can't wait to share their energy with you in person <3 you've really gotta be there to feel it."
Check Grant Kwiecinski out on his Ride Waves Tour: Season Two featuring The Imaginarium, with stops at the Observatory North Park in San Diego on Tuesday October 22 and at the Hollywood Palladium on Thursday October 24.
GRiZ – Facebook / Twitter / Instagram / Soundcloud
GRiZ – Bangers[3].Zip EP Tracklist:
01. GRiZ – I Like That ft. Kayla Jasmine (Original Mix)
02. GRiZ – supadupakulavibe (Original Mix)
03. GRiZ – Now Til Infinity (Original Mix)