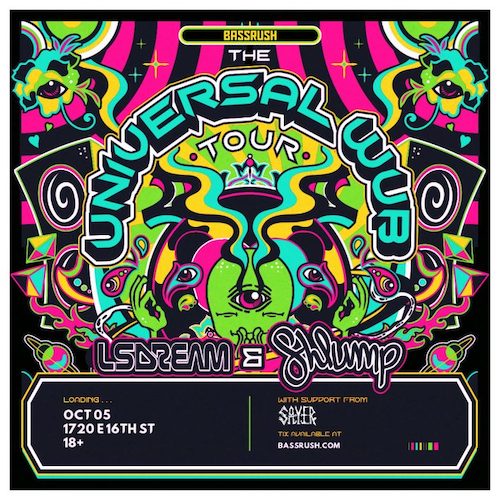 LSDREAM and Shlump launch the start of their Universal Wub tour tonight at 1720 in Los Angeles. To get your bass face ready for the night, take a listen to Los Angeles based Sami Diament's Shambhala 2019 Mix Series, BBC Radio 1 mix with Annie Nightingale, and Ultra Music Festival 2019 mix. Bay Area native Michael Petzel released his bass heavy four track "System Crash" EP from Wakaan in August (check out "Bum Rush Dub").
Opening for the duo tonight will be Oakland based Sayer, who put out his five tune "Avarice" EP on Recurse Records a few months ago.
Tickets for the 18+ show are currently $30 with doors opening at 9pm.
LSDREAM – Facebook / Twitter / Instagram / Soundcloud
Shlump – Facebook / Twitter / Instagram / Soundcloud