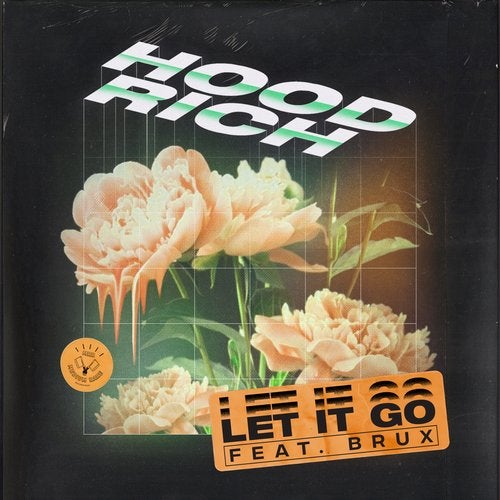 Australian artist Hood Rich combines his production skills with Sydney native BRUX in their first collaboration together called "Let It Go". The tech house heater was released on Medium Rare Recordings, who also put out Stace Cadet's "The Circus" in June (check out the interview with him where he named Hood Rich an artist to watch for!). The tune with groovy basslines and filtered vocals has been supported by The Aston Shuffle on a few episodes of their radio show The Friday Night Shuffle.
Read on for an interview with Hood Rich as he talks about his new song with BRUX, how he got started on Medium Rare Recordings, and a few vocalists he'd like to work with!
Hey Hood Rich, appreciate your time for this interview. For those who are hearing about you for the first time, describe your sound in three words.
Yo thanks for having me!! Not too bad.

How has 2019 been for you so far?
Pretty fucking wild year. Toured earlier in the year, touring again now, opened a club with my friend and just released the second single for the year. My dog had surgery again too which was a major bummer, he's good now though.

You have a new track out now called "Let It Go" featuring BRUX. What was the process like in creating the tune, and how did you connect with BRUX?
I was in town for a music conference and my manager linked me up with BRUX for a studio session. I had a really rough idea (that sounds nothing like the final version) that I took into the studio and we flipped that into something that I took home. Spent the next 6 months writing about 4 different variations of the song till we got the current version!

You've had a number of releases on Medium Rare Recordings over the past few years. How did you first get in touch with them and decide to release your music on there?
I was running a club for a few years and a lot of the MRR guys were coming through and playing, so that's how I originally met them all. I would occasionally send them my music and after a while Benson (one of the MRR owners) started hooking me up with remixes for random Australian dance labels. I did that for a few years then started sending the MRR gang a lot of my original work until they signed some stuff haha!

What does the rest of 2019 look like for you?
Currently having a blast on tour and promoting the new single. I have a new club jam out on This Ain't Bristol's next compilation real soon. And I'm moving in with my girlfriend so setting up a new studio which is gonna be pretty cool.
Take a listen to "Let It Go" by Hood Rich featuring BRUX below and give them a follow!
Hood Rich – Facebook / Twitter / Instagram / Soundcloud
BRUX – Facebook / Twitter / Instagram / Soundcloud