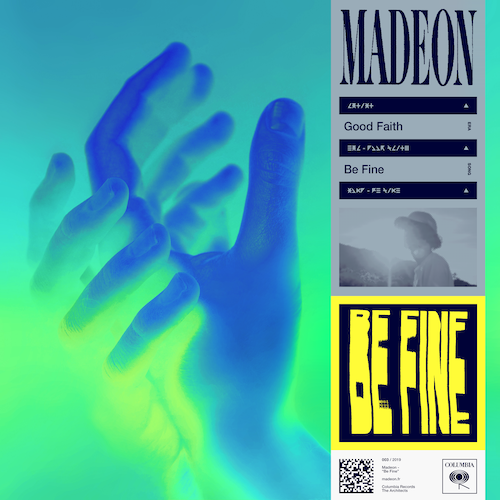 Near the beginning of this summer, Madeon announced his second album "Good Faith", along with his Good Faith Live tour starting at the end of this month. Since then, French artist Hugo Leclercq has released "All My Friends" and "Dream Dream Dream", with the third single "Be Fine" revealed last week. He uses elements of electric guitar, a soulful backing choir, and his own gliding vocals in the release from Columbia Records.
The Los Angeles based artist says that "'Be Fine' is a song I wrote about joy, but sometimes joy is dangerous. Sometimes joy comes from the wrong place and being fine can mean different things. That ambiguity kind of stemmed from my own experiences and mental health challenges. But whatever you hear when you listen to it is fine. If you listen to it and you see it as a celebration of joy that's great, that's what I want you to hear too. And if you listen to it and you hear something else that's very valid."
Madeon will be performing at the Shrine Expo Hall in Los Angeles on Friday November 15 and Saturday November 16 as part of Good Faith Live.
Madeon – Facebook / Twitter / Instagram / Soundcloud