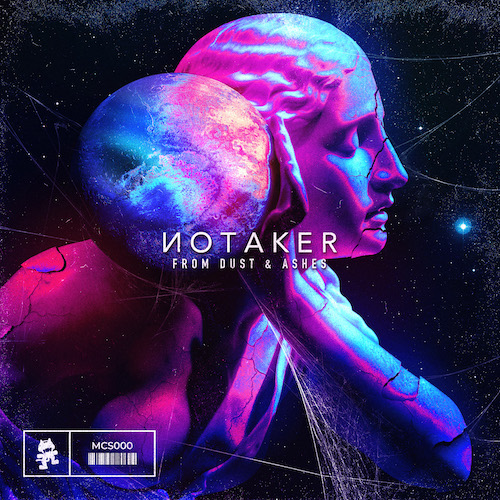 Notaker released his six track "PATH.FINDER" EP back in April and has been relatively quiet throughout the summer. As we head deeper into the fall season, the Missouri native emerges once again with "From Dust & Ashes", released by Canadian record label Monstercat.
"Much like his previous work, "From Dust & Ashes" creates an immersive sonic exploration through the limits of the mind and into another dimension. Breaking through a progressive mold, Notaker creates harmony with heavy synthesizers and scintillating chords. A pulsating melody combines with a multitude of kicks to deliver a euphoric five-minute auditory masterpiece. The track effortlessly encompasses the unique sound that Notaker has become known for and gives listeners a glimpse into what's to come."
Notaker has been on my radar for a few years now, impressing me with tracks like "Infinite", "Shimmer", "Who I Am" with Declan Jame featuring KARRA from his "Genesis" EP, "Retribution", "The Storm", and "Into The Light" featuring KARRA.
He says that "Returning back to the progressive sound always feels like I'm resurrecting an old part of my producer past. I think this one really encapsulates that old classic sound and feel of my production roots."
Notaker – Facebook / Twitter / Instagram / Soundcloud