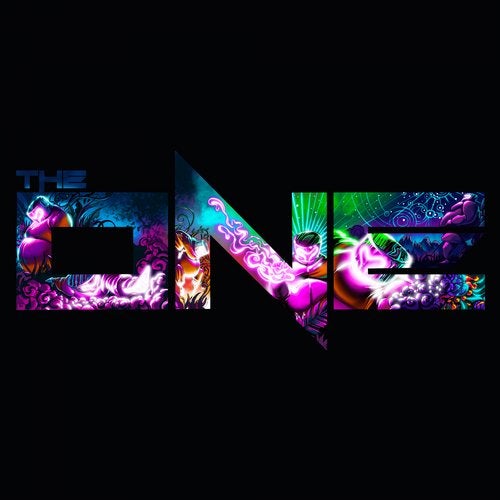 Ganja White Night have released their bass heavy eighth studio album titled "The One". The 13 track set was released on their Belgian based label Subcarbon Records, which the duo founded in 2009. A few weeks ago, the guys released a 21 minute promo mix of the album that has already received over 190,000 plays on Soundcloud!
Brussels natives Benjamin Bayeul and Charlie Dodson have a few impressive collaborations with the likes of Caspa, Apashe, and Boogie T in the album. A few of my favorites are "The One", "Chernobyl", "Double Dream", "Durban Poison", and "Girl Scout Cookies".
Check out the wobble masters at the Hollywood Palladium on Saturday December 21 during The One tour with support from Boogie T, Jansten, and SubDocta!
"Here we are, The One is out! We've been flooded with amazing feedback regarding the album and we really want to say thank you for that. Tour starts next week and we're so excited to see you all! It's such a good feeling knowing we're able to five back all the energy you've sent our way.
We just learned that a few shows will sell out soon like Chicago, Detroit, Boston, Seattle, Grand Rapids, Madison, and Des Moines.
We're so excited to show you The One Tour!"
The guys have played songs from the album at major festivals like Lost Lands, Electric Forest, and EDC Orlando over the past year.
Ganja White Night – Facebook / Twitter / Instagram / Soundcloud
Ganja White Night – The One (Album) Tracklist:
01. Ganja White Night – The One (Original Mix)
02. Ganja White Night – Mr. Wobble Drop Killa (Original Mix)
03. Ganja White Night – Dirty Girl (Original Mix)
04. Ganja White Night – Sunset Sherbert (Original Mix)
05. Ganja White Night – Chernobyl (Original Mix)
06. Ganja White Night – Gravity (Original Mix)
07. Ganja White Night x Caspa – Mr. Fix It(Original Mix)
08. Ganja White Night – Double Dream (Original Mix)
09. Ganja White Night x Apashe – Flute Chillum (Original Mix)
10. Ganja White Night – Durban Poison (Original Mix)
11. Ganja White Night x Boogie T- Up (Original Mix)
12. Ganja White Night – Girl Scout Cookies (Original Mix)
13. Ganja White Night – Dark Heart Surgery (Original Mix)