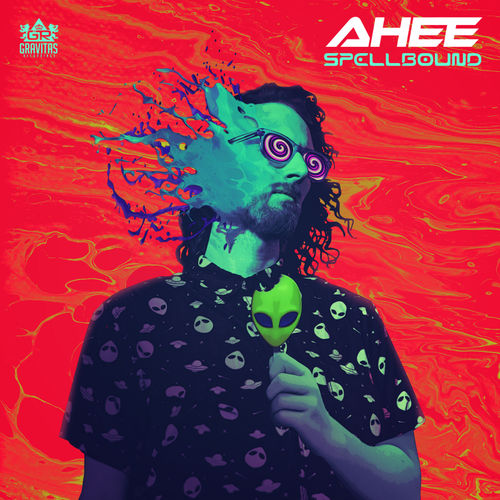 I was definitely not prepared for the first time I listened through AHEE's "Spellbound" EP. From jungle and tribal sounds to underground warehouse vibes, the five track set from versatile Los Angeles based artist Chris Adams unquestionably goes all out in the release from Gravitas Recordings.
I can't say it any better than the official press release, so read on below for more info on the five songs:
"Have you ever walked down a city street late at night, stepped into a phone booth, and accidentally discovered a portal to a jungle world, crowded with lasers and lights? If not, the closest parallel is listening to "Spellbound", AHEE's latest EP. "Spellbound" combines old school music with modern production to produce jungle vibes in a city warehouse. Throughout five adventurous tracks, "Spellbound" offers a journey through uncharted realms of electronic music, merging classic rave sounds with hypnotic tribal elements to create an immersive experience for all.
Dropped onto the midst of a modern warehouse dancefloor, listeners groove out alongside the "iLLest Alien" through a course of dynamic house frequencies. Nature's tranquil noises soon launch "Spellbound" into a jungle of ethnic instrumentation that becomes immersed within the space bass environment. After finding your way back to the main dancefloor, AHEE and Dan Konopka greet you to "Late Night Beats" that provide experimental, yet energetic breakbeats. Leaving the event, listeners are treated to an "Alien Popsicle", which tantalize tastebuds with a fast-pace and tense rave buildup into a gratifying Big Beat drop. Once the popsicle nears completion, unknown forces interfere and cause it to burst, resulting in a didgeridoo that transfers you back to the phone booth completely "Splattermouth"-ed, questioning what had happened."
He's previously worked with the likes of Stylust, K+Lab, Manic Focus, Stephan Jacobs, Reid Speed, KJ Sawka, and others. If it doesn't seem like he is busy enough as it is, he's also involved in Heartwurkz, Lucent Dossier Experience, Ghost Angel, and Chakra Fvcker.
AHEE will be playing alongside The Trifinity (Yheti, Toadface, and Mt. Analogue) as part of their Grand Awakening Tour on Friday November 22 at Catch One in Los Angeles!
AHEE – Facebook / Twitter / Instagram / Soundcloud
AHEE – Spellbound EP Tracklist:
01. AHEE – iLLest Alien (Original Mix)
02. AHEE – Spellbound (Original Mix)
03. AHEE – & Dan Konopka – Late Night Beats (Original Mix)
04. AHEE – Alien Posicle (Original Mix)
05. AHEE – Splattermouth ft. William Thoren (Original Mix)