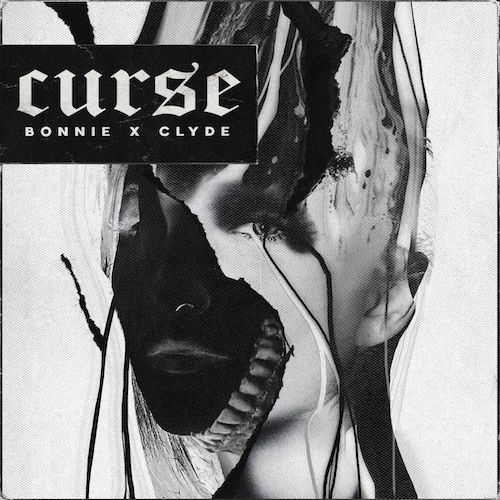 In a short amount of time, BONNIE X CLYDE have gone from high school friends in Virginia to starting their project in Miami to making the move to Los Angeles. In 2017, the duo released "Bass Jam" on Insomniac Records which has almost two million streams on Soundcloud and Youtube, with millions more on Spotify. In fact, Spotify and Apple Music chose BONNIE X CLYDE as an act to look out for in 2018. They are currently on their Bad Behavior 2019 Tour in support of their song of the same name, released near the end of September.
Up next for Daniel Litman and Paige Lopynski is an enigmatic tune called "Curse" from Ultra Records. The hypnotizing beats along with the sultry vocals and booming bass tell a captivating story while still being a substantial weapon on the dance floor. Previous songs of theirs have been played by Tiesto, Diplo, Steve Aoki, Bear Grillz, QUIX, Benzi, Cash Cash, Borgeous, R3hab, Pixel Terror, Two Friends, Win & Woo, and YDG.
The duo say that "Inspiration for this song sonically came from our background of loving hip hop, rock, and electronic music. Heavy guitar riffs, lots of bass, lots of vocal chops/vocal manipulation. It was also inspired by the thriller movies we love to watch. We envisioned a girl in the backseat of a car while a man drives up to the top of a lookout point with the moon bright over a 50s style car but things go wrong when the man turns evil and the girl falls victim. She's looking through the rearview mirror, back at herself wondering if being in this position is worth all of the emotions she is going through. The song is a journey of becoming aware of the energy you want to have around you. It's dark but uplifting, and intense but sultry."
Alison Wonderland recently played the track on Radio Wonderland 132.
BONNIE X CLYDE – Facebook / Twitter / Instagram / Soundcloud