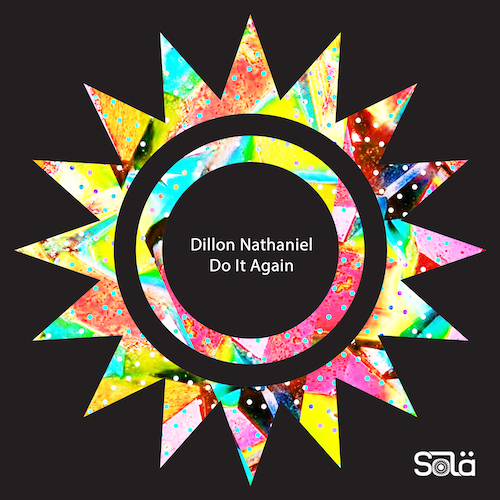 After recently featuring a previous Sola release in Paolo Martini and Federico Ambrosi's "Gravity" EP, the imprint has put out another stellar EP from Dillon Nathaniel titled "Do It Again". For his debut on the United Kingdom based record label, the talented producer brings the grooves with crisp percussion and a 90's inspired vocal in the title track and samples Bizarre Inc's "I'm Gonna Get You" in "Let Me Know".
Catching the attention of label heads Solardo in addition to the likes of A-Trak, Idris Elba, Chris Lake, and Mark Knight, it's easy to see that Dillon Nathaniel is definitely one to watch in 2020.
Nathaniel says that "I'm so excited to share this new chapter in my music with you all. This is the beginning of a new era. I just want to say thank you for all the people who have been through it all with me over the years. I feel like it's time to reconnect with my roots and the reasons I fell in love with House music in the beginning. Huge thanks to Solardo and all the amazing support I've received on this record so far."
Chris Lake, FISHER, Golf Clap, George Kwali, CID, and Diplo have supported the tunes so far.
Tonight Friday November 29 at Exchange LA, Dillon Nathaniel will be supporting Noizu at Night Trip presented by Insomniac. On New Years Eve Tuesday December 31, join Focus NYE with Dillon Nathaniel alongside Nonfiction and Josh Billings at The Circle OC in Huntington Beach.
Dillon Nathaniel – Facebook / Twitter / Instagram / Soundcloud
Dillon Nathaniel – Do It Again EP Tracklist:
01. Dillon Nathaniel – Do It Again (Original Mix)
01. Dillon Nathaniel – Let Me Know (Original Mix)