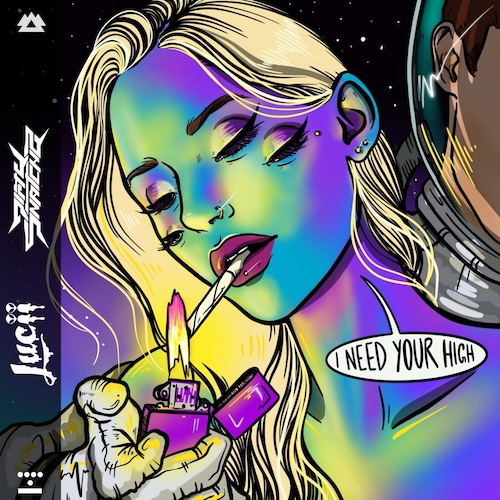 Teaming up for a bass heavy collaboration are Lucii and DirtySnatcha on a track titled "I Need Your High". The song is available as a free download from Wakaan, the label launched by Liquid Stranger in 2015. Orlando native Emily Rose and United Kingdom resident Lee Bray use sweeping basslines and Lucii's enchanting vocals in the song with three different drops.
Lucii says that "'I Need Your High' is walking through the emotional process of falling in love. We've all been in love and know the highs and lows that coincide. In going through that, I felt like it was important to convey to people that they aren't alone. It's so emotional that it almost makes us feel insane and then we start to question things. It's better to have loved and lost than not loved at all!".
Liquid Stranger played the tune at Excision's music festival Bass Canyon, with further support from Zeds Dead, Jauz, and YDG.
Lucii – Facebook / Twitter / Instagram / Soundcloud
DirtySnatcha – Facebook / Twitter / Instagram / Soundcloud