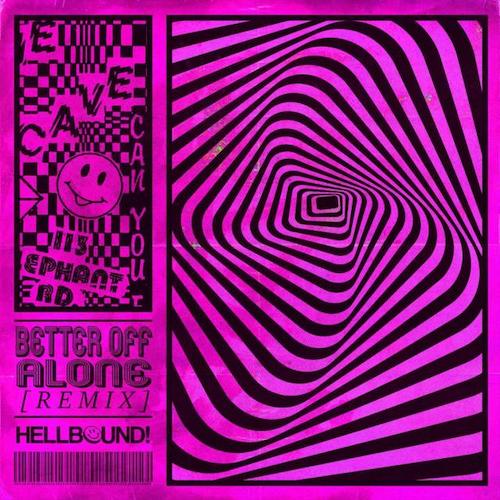 Since getting his start last year, HELLBOUND! has put out numerous remixes that showcase his sensational production talent. The first couple of times I heard of him were due to his take on "Warp 1.9" by The Bloody Beetroots featuring Steve Aoki and his remix with REVEL and Magna of "No Good" by The Prodigy.
After releasing a couple of originals in the past few months, the anonymous producer is back in the remix game with his acid spin on Alice Deejay's 1999 hit "Better Off Alone". HELLBOUND! looks to resurrect the rave with his hypnotizing and captivating style.
HELLBOUND! has seen his tunes released from labels such as Proximity, Dim Mak, Mad Zoo, and Welcome Records, with a guest mix on "Banguers with Benzi" in September picking up the plays in the past few months. Previous songs of his have been supported by the likes of Kayzo, Blanke, Dr. Fresch, Wuki, Ookay, MAKJ, Axel Boy, Kayoh, and Sonny Banks.
HELLBOUND! – Facebook / Twitter / Instagram / Soundcloud