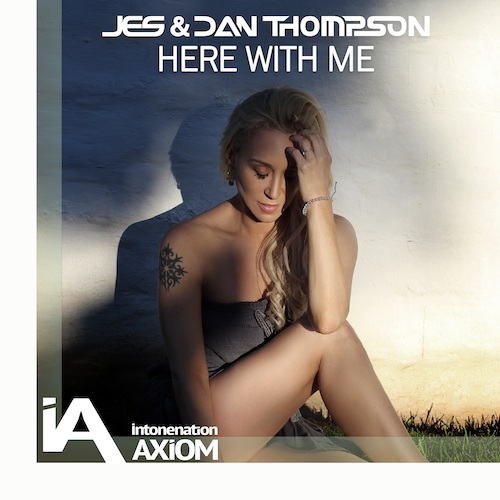 Three time Grammy nominee JES has joined forces with Dan Thompson for a powerful trance tune titled "Here With Me". The song features New York City native/Los Angeles based Jes Brieden's airy vocals with imposing, rising synths and a heart pounding beat. It was released last week on Intonenation Axiom, a sublabel of JES' own imprint Intonenation Records.
Singer, songwriter, DJ, producer, and label head JES has worked with the likes of Tiesto, Armin Van Buuren, Paul Oakenfold, Above & Beyond, ATB, Kaskade, BT, Richard Durand, Cosmic Gate, and Roger Shah in the past. She also hosts a weekly radio show called Unleash The Beat that features upcoming releases, classics, and new music from herself.
Dan Thompson has seen his tracks released on a number of respected labels, including A State Of Trance, Future Sound Of Egypt, Black Hole Recordings, Magik Muzik, Flashover Recordings, and Coldharbour Recordings. He's collaborated with artists such as Talla 2XLC, Craig Connelly, Marco V, Natalie Gioia, and Beatsole.
Their collaboration has been supported by Bobina, Maarten De Jong, Alexander Popov, and Photographer.
JES – Facebook / Twitter / Instagram / Soundcloud
Dan Thompson –  Facebook / Twitter / Instagram / Soundcloud