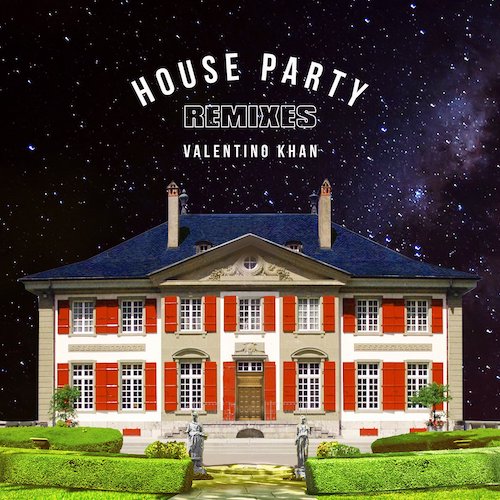 Back in August, Valentino Khan released his six track EP called "House Party" on Diplo's Mad Decent record label. Five months later, we know have a sensational remix EP with versions of each of the songs by a number of talented artists.
Drezo, also known as Andre Haglund, takes on Khan and Chris Lorenzo's "Flip The Switch" and gives it some deep, dark basslines. French DJ and producer Born Dirty, whose real name is Michael Abadie, gives us a groovy and funky spin on "What's Your Name". Seattle native Nathan Merrill, better known as Eliminate, throws down a wild remix of "Pony".
Los Angeles based artist Schade is up next with his minimal bass take on "BRB". Dutch artist Adi H. Ibrahimovic gives a bit of tech house in his version of Khan and Wuki's "Better" featuring Roxanna. French mastermind Tchami, also known as Martin Bresso, wraps things up with a future house remix.
Valentino Khan – Facebook / Twitter / Instagram / Soundcloud
Drezo – Facebook / Twitter / Instagram / Soundcloud
Born Dirty – Facebook / Twitter / Instagram / Soundcloud
Eliminate – Facebook / Twitter / Instagram / Soundcloud
Schade – Facebook / Twitter / Instagram / Soundcloud
Ibranovski – Facebook / Twitter / Instagram / Soundcloud
Tchami – Facebook / Twitter / Instagram / Soundcloud
Valentino Khan – House Party (Remixes) Tracklist:
01. Valentino Khan & Chris Lorenzo – Flip The Switch (Drezo Remix)
02. Valentino Khan – What's Your Name (Born Dirty Remix)
03. Valentino Khan – Pony (Eliminate Remix)
04. Valentino Khan – BRB (Schade Remix)
05. Valentino Khan & Wuki – Better ft. Roxanna (Ibranovski Remix)
06. Valentino Khan – JustYourSoul ft. Diplo (Tchami Remix