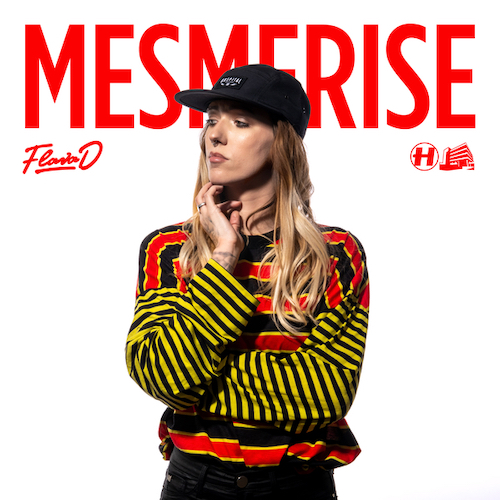 With her third track and first stand alone single from Hospital Records in the silky smooth "Mesmerise", Flava D has officially signed to the famed London based record label. Her first song in "Return To Me" was from the label's "Sick Music 2019" compilation album and was chosen as Annie Mac's Hottest Record in the World on the January 11 2019 edition of her BBC Radio 1 Dance Party show. The second track "Human Trumpet" was included on "Hospitality On The Beach 2019", a compilation album which also featured tunes from Grafix, Nu:Logic, DJ Marky, Urbandawn, Makoto, Kings Of The Rollers, and more.
While more known for her UK garage and grime styles, "Mesmerise" follows the chill dnb route in this one with tight drum work and soulful melodies. "This first-rate liquid number is a hypnotic journey, reminiscent of the original Hospital loungecore sound, complete with euphoric pad work, a bouncing bassline and sublime atmospherics."
Danielle Gooding recently had a guest mix on the February 11 episode of Rene La Vice's BBC Radio 1 Drum & Bass Show where she played her song, with further support of the tune coming from London Elektricty on Hospital Podcast 409 and Annie Mac on Dance Party
Flava D will start her North America Tour 2020 this week on Wednesday February 19 at La Cave in Costa Mesa through Modern Disco Ambassadors, followed by a stop at Bang Bang in San Diego on Saturday February 22.
Flava D – Facebook / Twitter / Instagram / Soundcloud