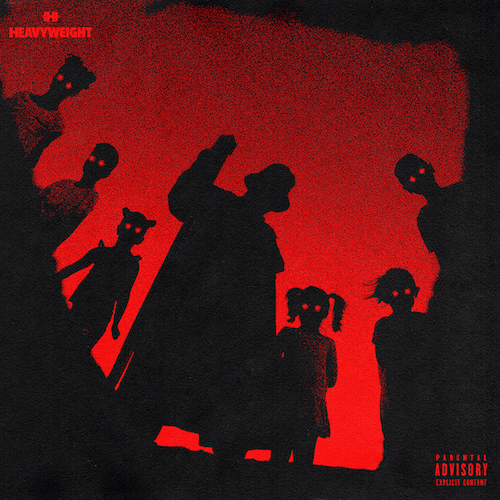 Last Thursday, GRAVEDGR held a release party for his debut album "6 FEET UNDER", which was put out on Heavyweight Records. The sinister and ominous 14 track set includes some previously released tunes, such as the title song "6 FEET UNDER" and "RAMPAGE", his first original mix which has been played over 13 million times on Spotify alone.
The anonymous masked DJ and producer collaborates with a number of talented artists throughout the aggressive and enigmatic album. Krischvn, City Morgue (quite fitting, given the GRAVEDGR moniker), Carnage and Dither, Junkie Kid, Flosstradamus and Vulgatron, AWOLTALK, and Lit Lords all add their own distinct styles to the album.
GRAVEDGR just started The 6 FEET UNDER Tour Phase One, with more dates to be added.
GRAVEDGR – Facebook / Twitter / Instagram / Soundcloud
GRAVEDGR – 6 FEET UNDER (Album) Tracklist:
01. GRAVEDGR – INTRO (Original Mix)
02. GRAVEDGR – 6 FEET UNDER (Original Mix)
03. GRAVEDGR – RAMPAGE (Original Mix)
04. GRAVEDGR – KAMIKAZE (Original Mix)
05. GRAVEDGR & Krischvn – MOVE (Original Mix)
06. GRAVEDGR – DEATH ROW (Original Mix)
07. GRAVEDGR & City Morgue – WARDOGZ (Original Mix)
08. GRAVEDGR, Carnage, & Dither – FICK DICH (Original Mix)
09. GRAVEDGR – JESSE JAMES (Original Mix)
10. GRAVEDGR & Junkie Kid – MARIA (Original Mix)
11. GRAVEDGR – THE WHISPER (Original Mix)
12. GRAVEDGR, Flosstradamus, & Vulgatron – SHALLOW GRAVES (Original Mix)
13. GRAVEDGR & AWOLTALK – ALL I WANT (Original Mix)
14. GRAVEDGR & Lit Lords – MONSTERS (Original Mix)