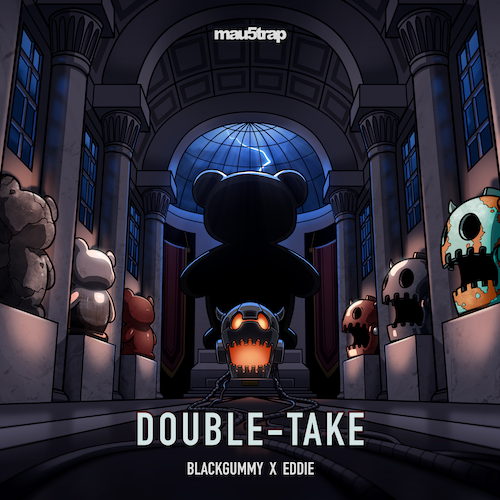 "Double-Take" is the name of the first track between BlackGummy and EDDIE. If deep, hypnotic songs like this are going to be the result, I can't wait for future collaborations. The techno and house hybrid tune from Los Angeles based Iman Marouf and Edwin Beganovic was released on deadmau5's imprint mau5trap a few days ago.
BlackGummy, who signed to deadmau5's imprint in 2015 with "Lullaby", graduated from the Icon Collective music production school, where one of his mentors was Steve Duda. He recently played a back to back set with No Mana at mau5trap presents We Are Friends at Sound Nightclub in LA.
EDDIE recently collaborated with No Mana on "Fragile Human" from No Mana's debut album "Secret Level", which was released on February 14. Some of my past favorites of his include another song with No Mana in "Untitled Forever", "Stress" with REZZ from her 2019 "Beyond The Senses" EP, "No Time", "Intentional Dweeb", and "Foreboding".
The guys played their song on their takeover of mau5trap radio 074 on February 23.
BlackGummy – Facebook / Twitter / Instagram / Soundcloud
EDDIE – Facebook / Twitter / Instagram / Soundcloud