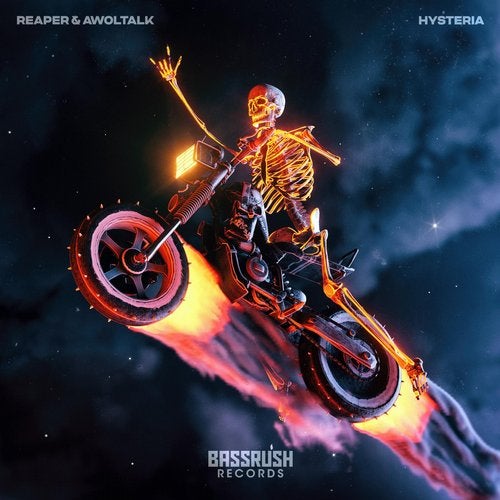 Two of the guys that have been really pushing drum and bass recently in REAPER and AWOLTALK have joined forces to create "Hysteria" (literally and figuratively!). The addictive and energetic tune with was released on Insomniac's Bassrush Records. REAPER tweeted that he and Christopher Piñon "linked up one day in LA and made this tune in like three hours in my manager's tiny bedroom studio and then we all went and ate at Leo's Tacos – what a great night."
Though the hectic song was released last Friday, it can be heard last year in Pixel Terror & Pals Vol. 8 (Drum & Bass Edition) from August and in AWOLTALK's METAVISION II from September (he also tweeted that it's almost time for METAVISION IV!). NGHTMRE and SLANDER also played the tune on Gud Vibrations Radio 157 last week.
REAPER had a killer remix of Delta Heavy and Muzzy's "Revenge" that was released last month, while AWOLTALK collaborated with GRAVEDGR on "ALL I WANT" from GRAVEDGR's debut album "6 FEET UNDER" that was put out last Friday.
REAPER – Facebook / Twitter / Instagram / Soundcloud
AWOLTALK – Facebook / Twitter / Instagram / Soundcloud