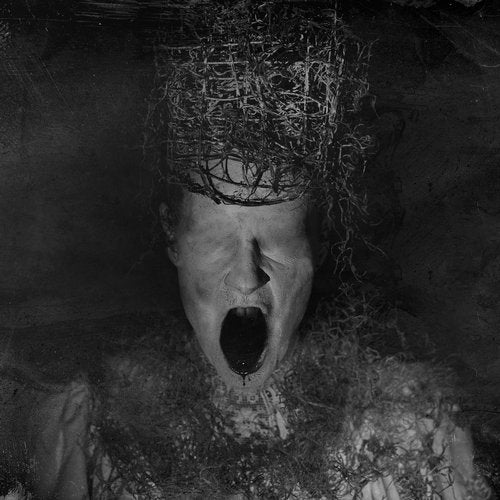 Though SWARM hails from the Sunshine State of Florida, his sound is anything but bright and cheery. Songs like "In My Dreams" with I-Exist, "Singing To The Sky" with ATHRS, and "Breathe" all evoke haunting and ominous vibes. Brandon Carroll continues on his dark path and invites you to the House of SWARM with the release of a six track EP called "Eat Me Alive". The EP features "elements of symphonic metal, industrial, psytrance, and general gloomy goodness."
The DJ and producer from Florida includes "Foreshadow" featuring Denver based singer/songwriter SOUNDR, "Devour Me", "Devil's At Your Door" with Los Angeles based artist TINYKVT, "All Hope Is Lost", "Black Hole" with San Francisco based Social Kid, and "Eat Me Alive" with SOUNDR in the set. For those of us who are old enough to know what CDs are, he also included a digital booklet that accompanies the EP.
One of my favorites is "Devour Me", which has the midtempo bass stylings he has become known for. Another favorite is the title track "Eat Me Alive", where he explores the psytrance realm and adds in a bit of his SWARM touch.
Last week, SWARM was announced as one of the artists set to play at Excision's three day music festival Bass Canyon at The Gorge in Washington taking place Friday August 28, Saturday August 29, and Sunday August 30.
If you want to hear a set from him sooner than that, catch his Banguers with Benzi guest mix tonight at 8pm PST on Diplo's Revolution on Sirius XM!
SWARM – Facebook / Twitter / Instagram / Soundcloud
SOUNDR – Facebook / Twitter / Instagram / Soundcloud
TINYKVT – Facebook / Twitter / Instagram / Soundcloud
Social Kid – Facebook / Twitter / Instagram / Soundcloud
SWARM – Eat Me Alive EP Tracklist:
01. SWARM – Foreshadow ft. SOUNDR (Original Mix)
02. SWARM – Devour Me (Original Mix)
03. SWARM & TINYKVT – Devil's At Your Door (Original Mix)
04. SWARM – All Hope Is Lost (Original Mix)
05. SWARM & Social Kid – Black Hole (Original Mix)
06. SWARM & SOUNDR – Eat Me Alive (Original Mix)