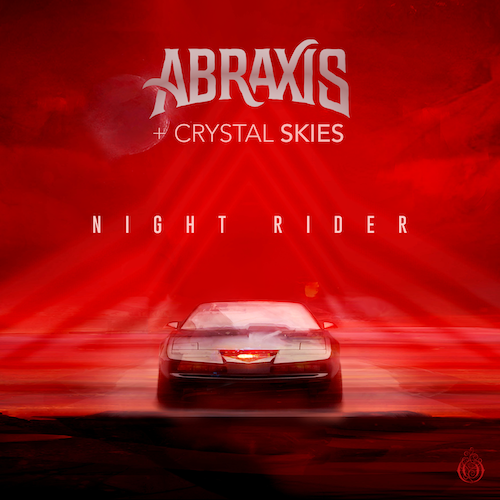 The first track from Abraxis, which is made up of Seven Lions and Dimbo, in "Old Gods" was released last November on Vini Vici's imprint Alteza Records. This time around, the guys team up with Crystal Skies on "Night Rider", which was put out last week on Jeff Montalvo's Ophelia Records.
Seven Lions, Dimibo's Filip Pankovcin and Loch Stimpson, and Crystal Skies' Britian Holcomb and Aaron Dawson create a a captivating tune that stays in the psytrance area for the most part, but also add in a series of distinct drops that will keep you on your toes, including a heavy dubstep drop at the end.
Abraxis made their first festival appearance last November at Dreamstate Southern California 2019, and have an upcoming performance at EDC Las Vegas 2020 in a couple months. A few weeks ago, they released their hour long Amygdala mix as a precursor to their EDC set.
Crystal Skies have previously collaborated with Seven Lions before on the euphoric track "Sojourn". Other standouts of theirs include their remix of Tritonal's "Never Be The Same" featuring Rosie Darling and "Never Change" featuring Gallie Fisher.
Abraxis – Facebook / Twitter / Instagram / Soundcloud
Crystal Skies – Facebook / Twitter / Instagram / Soundcloud