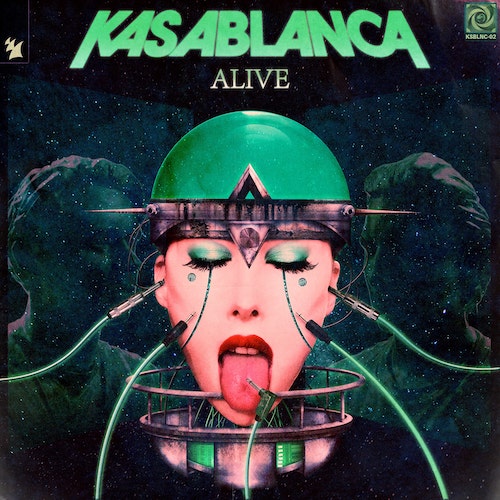 After their debut track "Hold Me Close" was released on Armada Electronic Elements at the end of January, Kasablanca are back again with "Alive". The unknown group's first tune received widespread support from the likes of Above & Beyond, Tiesto, Martin Garrix, EDX, Diplo, CID, Don Diablo, SNBRN, Promise Land, Tritonal, Laidback Luke, Madison Mars, Cosmic Gate, Erick Morillo, 3LAU, Watermät, Lumberjack, Sander Kleinenberg, Albert Neve, and Judge Jules.
"Alive" blends the styles of progressive house and melodic techno, with 80's synths and atmospheric sounds throughout the captivating song."Kasablanca dive deep into the underground thrill with their second offering to Armada Electronic Elements. Helmed by deep bass rumbles, altered vocals and lingering synths, this cut is bound to make the club scene come 'Alive'."
Not much is known as of now about Kasablanca. All their Spotify about section says is "1. Kasablanca is a feeling, a place; a moment in time. 2. Kasablanca is human emotion suspended in a vacuum tube, manipulated through living machines and converted to binary for mass consumption.". After looking through their social media for a hot minute, they might be from the Toronto area as they follow some local artists and event organizers.
Armin van Buuren played the song during his warm up set at A State Of Trance 950 and again on his radio show A State Of Trance 953. Others who have played the track include Oliver Heldens, Purple Haze, Cosmic Gate, Ruben de Ronde, Alexander Popov, and Fatum.
Kasablanca – Facebook / Twitter / Instagram / Soundcloud