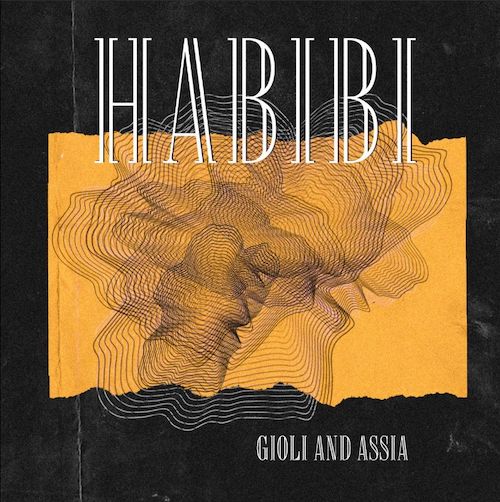 Since getting their start in 2017, Italian duo Giolì & Assia have racked up the plays and views on their tracks and live sets. If you haven't already seen their amazing live sets, they take place with stunning and striking backgrounds such as the Etna Volcano in Sicily, Vulcano in the Aeolian Islands, Milazzo in Sicily, the Andromeda Theater in the Sicani Mountains, and Isola Delle Femmine in Palermo.
That being said, Giolì & Assia's latest track in "Habibi" has been released on their own imprint called Diesis Records. Giorgia Lipari and Assia Nania use mesmerizing guitar chords and ethereal vocals in the song, which is "born as a mixture of Mediterranean sounds and languages, such as Spanish, French and Arabic," making it "the perfect match between pop influences and underground frequencies."
Giolì is well versed in the piano, cello, drums, guitar, and handpan, while Assia can be heard as the lead vocalist and play the guitar as well. Their new track can be heard as the opening song from their Diesis Lounge Episode 01 that was live streamed last week. Official remixes are coming up next on April 3, with versions by M0B, Zakente, Carlo Whale, and Chris Child.
Giolì & Assia – Facebook / Twitter / Instagram / Soundcloud