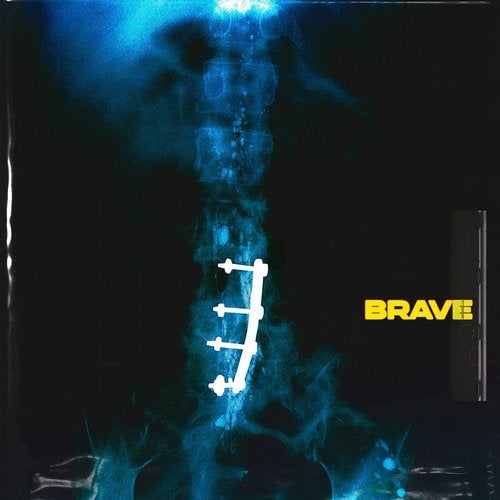 It's been a long time in the works, but JOYRYDE's debut full length album has finally been released today on HARD Recs. The album was originally supposed to be released in November 2018, but a few issues and unfortunate health problems of John Ford lead to the delay.
The LP from the United Kingdom native includes 18 tracks, featuring the likes of Mika Means, Nolay, MAJILLA, Fze, Youngs Teflon, GOLD, and Freddie Gibbs. A few songs that showcase the signature JOYRYDE bass house sound have previously been released, such as "SELECTA 19", "MADDEN", "YUCK" featuring GOLD, "IM GONE", and "DAMN" featuring Freddie Gibbs.
Read on for a statement from JOYRYDE about the album:
"In the middle of writing an EP, a disk in my lower back collapsed. After a successful surgery, I didn't feel like myself at all. I had to take a lot of opioid pills and nerve damage meds to cope with the pain for 5 months and it threw me into a spiral filled with hallucinations, suicidal thoughts, and more. 
I wasn't in the state of mind to finish the EP anymore. and I knew right then it would be a LONG time until I could release music again. 
To try and snap out of it, I went back to the studio and just started writing. I don't even remember making some of these ideas, to be honest. After a certain point, I tried to get off the meds which was super hard. After battling the shakes, withdrawals, insomnia, and overall pain, I finished one track, then a week later two more. 
Needless to say, the past 4 years have been a complete struggle. That's life, you handle what you're given. The experience gave me a new outlook on music and what I wanna do with the rest of my time alive. My role in life is to create for others. I've made peace with that notion. So here is BRAVE."
Check out JOYRYDE's set from Insomniac's recent Beyond Wonderland Virtual Rave-A-Thon (where over one million people tuned in to see him play!), during which he played songs from the album, some of his tunes from back in the day, and other favorites of his.
JOYRYDE – Facebook / Twitter / Instagram / Soundcloud
JOYRYDE – BRAVE (Album) Tracklist:
01. JOYRYDE – PRE OP (Original Mix)
02. JOYRYDE – ON FIRE (Original Mix)
03. JOYRYDE – GOT REAL ft. Mika Means (Original Mix)
04. JOYRYDE – I SLAY ft. NoLay (Original Mix)
05. JOYRYDE – FAIL ME (Original Mix)
06. JOYRYDE – THRILL ft. MAJILLA (Original Mix)
07. JOYRYDE – FOCUS ft. Fze (Original Mix)
08. JOYRYDE – ARTERIES ft. Youngs Teflon (Original Mix)
09. JOYRYDE – IM GONE (Original Mix)
10. JOYRYDE – BROOKLYN (Original Mix)
11. JOYRYDE – MADDEN (Original Mix)
12. JOYRYDE – 4AM (Original Mix)
13. JOYRYDE – RTTB (Original Mix)
14. JOYRYDE – SELECTA 19 (Original Mix)
15. JOYRYDE – MILK ft. Fze (Original Mix)
16. JOYRYDE – YARDIE (Original Mix)
17. JOYRYDE – YUCK ft. GOLD (Original Mix)
18. JOYRYDE – DAMN ft. Freddie Gibbs (Original Mix)