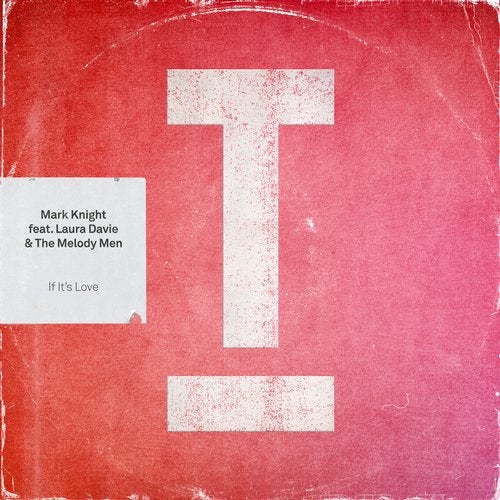 It's never a bad time for some uplifting piano house, and on a rainy day like today Mark Knight definitely delivers the grooves with his latest track in "If It's Love". The song from his London based record label Toolroom, which was started in 2003, features Laura Davies of Wales and The Melody Men from London, which consist of Amy McKnight, Dyanna Fearon, and Louise Mullenger.
What I immediately focused on was the piano playing of Davos, also known as Dave Clough. The talented artist has previously worked with the likes of The Shapeshifters, Doorly, DJ Rae, Marshall Jefferson, Kevin Saunderson (Inner City) and DJ Driis (Idris Elba). The 90's house grooves, soulful vocals, and feel good vibes are flowing from start to finish in this extended mix.
Read on for what Mark Knight has to say about the tune and the impressive collaborators:
"With If It's Love I really wanted to produce a record that had the fundamental assets all good song production: melody, hooks, meaningful lyrics and a great arrangement an art I feel is being lost right now in house music. So the challenge was to make a big, soulful, vocal house record – the kind that I fell in love with in the mid-90's – but do it in such a way that would translate in the here and now. I also wanted to make a record that I could actually play at any point in one of my headline sets, as well as working in my soulful sets.
To say that working with Laura Davie from the House Gospel Choir and The Melody Men Dy, Amy and Lou was a dream could be the understatement of the year. We instantly clicked and were passionate about the same musical points of reference Throw in Davos on keys and BOOM you have the dream team! Let's make 2020 the year they refer to as the year that songs came back."
Mark Knight – Facebook / Twitter / Instagram / Soundcloud
Laura Davie – Facebook / Twitter / Instagram / Soundcloud
The Melody Men – Facebook / Twitter / Instagram / Soundcloud