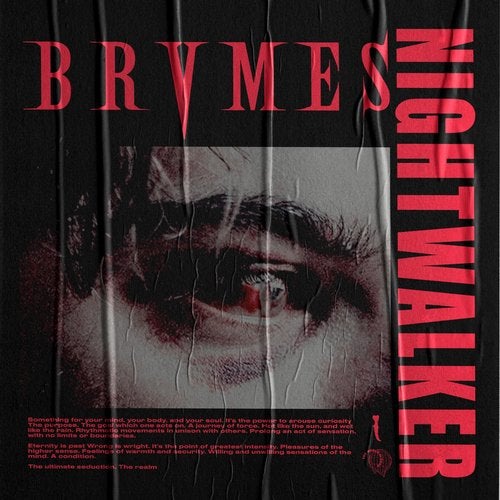 The name BRVMES is from the French word "brumes", which means misty or foggy. When it's misty and foggy, it's usually a bit ominous and haunting out there. The next track from BRVMES in the aptly named "Nightwalker" is just that and then some. The rising artist moved from Indiana to Los Angeles, and looks to continues his ascent with his dark midtempo style.
BRVMES has a number of menacing and mysterious edits and remixes out, most recently being his take on "Helas" by Phuture Doom and "You Don't Know" by HELLBOUND!.
WHIPPED CREAM, Deathpact, LICK, SWARM, and Lucille Croft have supported previous tracks from BRVMES.
BRVMES – Facebook / Twitter / Instagram / Soundcloud