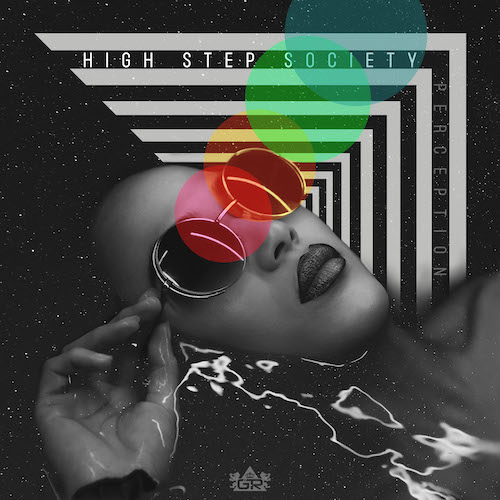 It's been a while since I have heard some electro swing, so I was pretty excited when I found out about High Step Society's "Perception" EP. The set released from Texas based Gravitas Recordings consists of "Side Step", "Back to the Roots", "Perception", "Number 9", and "Howlin'". The group was discovered by Gravitas Recordings founder Jesse Brede while they were playing at The Folly at Burning Man last year in Black Rock City, Nevada.
Infusing retro jazz and swing sounds with modern electronic elements, the five tracks from High Step Society will have your moving and grooving in no time! From the blaring brass instruments to the tight percussion, the crisp bass playing to the alluring vocals, the infectious beats of High Step Society are certainly catchy and captivating.
The Eugene, Oregon based band, which was formed in 2015, includes Parkpoom Aempoo (trumpet, clarinet), Betty Jaeger (vocals), Ethan Rainwater (bass, synth, keys), Alex Misar (saxophone), Nara Reicher (DJ, production), Anthony Meade (trombone), and Phil Allen (drums).
Something just hits different when watching electro swing live sets, so be sure to check out the "Perception" EP release livestream that the band played below!
High Step Society – Facebook / Twitter / Instagram / Soundcloud
High Step Society – Perception EP Tracklist:
01. High Step Society – Side Step (Original Mix)
02. High Step Society – Back to the Roots (Original Mix)
03. High Step Society – Perception (Original Mix)
04. High Step Society – Number 9 (Original Mix)
05. High Step Society – Howlin' (Original Mix)