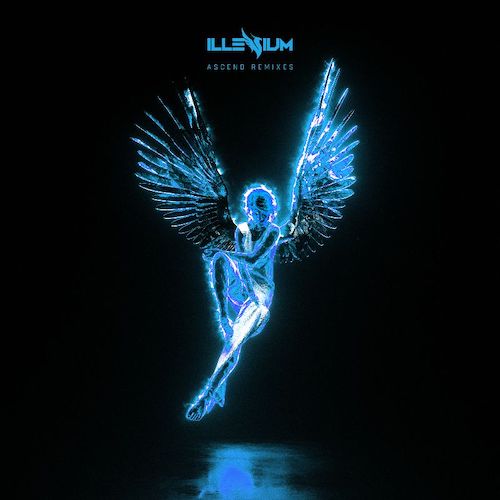 A few weeks ago, Illenium released 24 remixes of songs from his 2019 album "Ascend", which was put out on Astralwerks. One of the standout tracks to me is Nurko's future bass version of "Take You Down". The New Jersey native premiered the song during his Digital Mirage set (Soundcloud / Youtube), presented by Proximity and Brownies & Lemonade in April. Since then, the tune from Jack Leech has been supported by Alison Wonderland on Radio Wonderland 158 and Trap Nation on Trap Nation Radio 129.
Read on for an interview with Nurko has he talks about how he was able to remix the track from Illenium, the impact of his Digital Mirage set, and a few artists to watch out for!
What's up Nurko! Appreciate your time today. For those who are hearing about you for the first time, describe your sound in three words.
Refreshing, ethereal, melodic.
Your latest track in a remix of "Take You Down" by Illenium was recently released. What was the process like in creating the track, from getting in touch with Illenium to the finished product?
It was awesome! We reached out to Illenium's team about doing a remix for one of the tracks from the album. I was super stoked when they gave me "Take You Down" to remix. The deadline for it was right before I was supposed to leave for Dabin's tour so I had to finish the tune relatively quickly. The original song was already very emotional and inspirational and it happens to be one of my favorite songs from him so I was very inspired and finished the track pretty quickly! When I sent it to him on Twitter he loved it and was super stoked which definitely was really awesome to hear!
The remix is part of the "Ascend (Remixes)" album, which includes 23 other versions of songs from Illenium's 2019 "Ascend" album. Any favorites from the remix album?
I love all the remixes but if I had to pick favorites it would probably be Last Heroes remix of "Broken Ones" and Memba's remix of "Gorgeous"!
Last month, you played a set (Soundcloud / Youtube) during Proximity and Brownies & Lemonade's Digital Mirage online music festival. How did that come about, and what was the fan reaction?
I've been doing a lot of work with Proximity so when he announced that he was thinking about doing Digital Mirage, I messaged him and he was stoked to have me. My team and I were pretty bummed that Dabin's tour got postponed but when I played Digital Mirage we did not expect to have such a massive reaction. I gained thousands of fans that day and Digital Mirage took my career to the next level which I am so grateful for!
What's the plan for the rest of 2020? Other remixes, new originals, more livestream sets?
I am currently working on my last remix at the moment and then focusing on 100% originals. I have some songs in the works with singers that I've dreamed about working with for a long time. I also have quite a bit of collabs with some of my favorite artists and artists that a lot of fans have been hoping for!
Favorite song of 2020 so far: That's a tough one because I have so many, but if I were to name one it would probably be "Hope It Hurts" from Dabin.
Best track to play at peak time: I would say "Breathe Without" featuring Luma or "If It Isn't You" featuring Brayden Kehler. Also Skrillex's "Mumbai Power".
Vocalist you'd most like to work with: Lana Del Rey (which is a stretch), Halsey, JT Roach, Anna Clendening, Ellie Goulding, nothing nowhere, NEONHEART, Laura Brehm, Dylan Matthew, and a ton more!
Upcoming artist(s) to watch for in 2020: Memba, Crystal Skies, Last Heroes, Man Cub, Trivecta, Two Lanes, and Jaron to name a few.
Take a listen to Nurko's remix of "Take You Down" below and give him a follow!
Nurko – Facebook / Twitter / Instagram / Soundcloud