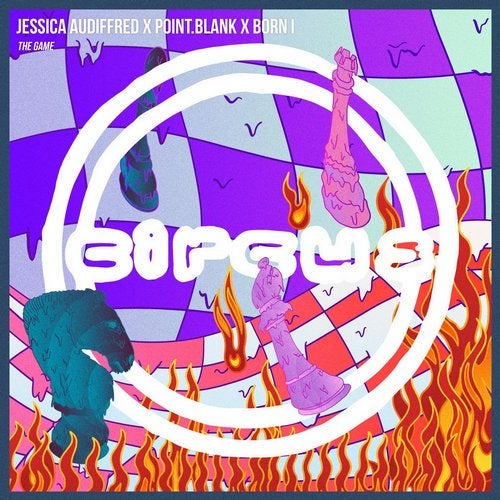 Circus Records mainstay Jessica Audiffred returns to the London based label with "The Game", a collaboration with Point.Blank and Born I. The heavy and hard hitting tune from the imprint of Flux Pavilion and Doctor P hits all the right spots, with its blend of dubstep and trap combined with the vocals of Born I.
Audiffred, who is from Mexico City, previously caught my attention with songs like "Wasted", "Maximum Bass", and "This Ends Now" with Crizzly. Check out here b2b with Excision at Bass Canyon last year!
Matar Desmet, who considers himself one of Belgium's most popular exports behind waffles and chocolate, has worked with artists such as Helicopter Showdown, We Bang, Habstrakt, and others.
Washington D.C. based rapper Ofosu Jones-Quartey has previously collaborated with the likes of BROHUG, Spag Heddy, LUZCID, Dirt Monkey, Jarvis, and more.
Jessica Audiffred – Facebook / Twitter / Instagram / Soundcloud
Point.Blank – Facebook / Twitter / Instagram / Soundcloud
Born I – Facebook / Twitter / Instagram / Soundcloud