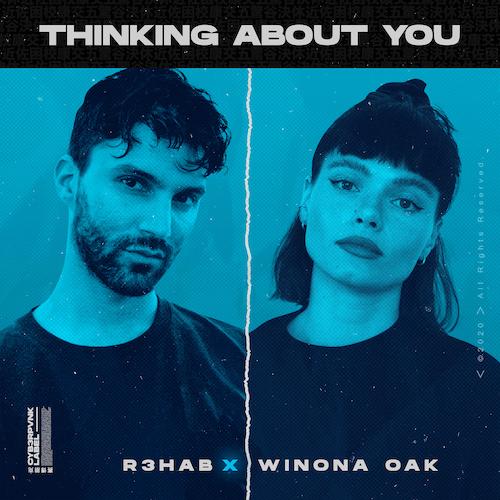 "Thinking About You" by R3hab and Winona Oak is the title of the first collaboration between the well known producer and rapidly rising vocalist. The melodic and groovy tune was released on Dutch/Moroccan artist Fadil El Ghoul's record label CYB3RPVNK. Featuring the mesmerizing vocals of Swedish singer/songwriter Johanna Ekmark and dreamy melodies, the captivating track is perfect for an afternoon at the pool or a long drive on the road.
"Every now and then, you know it. And when I was working on this track, I knew it too", R3hab says. "Only one voice could complete the song, and it was Winona Oak's. She has the voice you recognize immediately. I love the result we achieved with 'Thinking About You,' and I hope you do too."
Oak states "'Thinking About You' is all about feeling yourself and the sparkling chemistry between two people. I had a lot of fun making this one together with R3HAB and love how it makes you wanna dance, but still has that melancholic vibe to it."
R3hab recently played the song on I Need R3hab 407, and has released songs on labels such as Spinnin' Records, Ultra Music, and Cr2 Records.
Oak has previously worked with What So Not on "Beautiful", The Chainsmokers on "Hope", and Robin Schulz on "Oxygen".
R3hab – Facebook / Twitter / Instagram / Soundcloud
Winona Oak – Facebook / Twitter / Instagram / Soundcloud