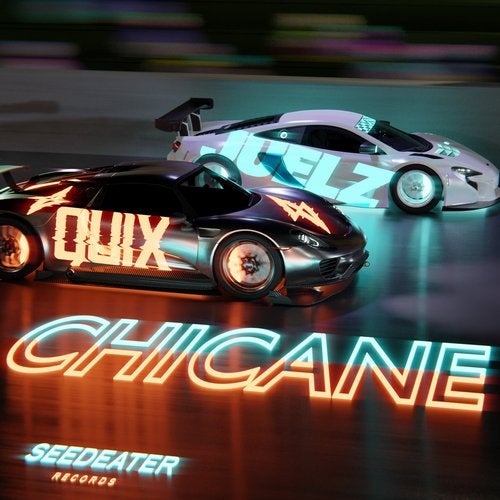 Rising trap artists QUIX and Juelz join forces on a heavy hitting tune called "Chicane". Auckland native Jono Schnell and Vancouver based Julian Ching released the track on the recently launched Seedeater Records. Get ready for the second drop, featuring some flute notes and monstrous bass that go hard in the paint!
"The bass-heavy track throws you into the pit right off the bat – as the car engine ignites, ominous sounds and hard-hitting bass attempt to prepare you for what's to come. The drop counts down into a filthy beat, aimed to give you whiplash by the end of the song. Combining QUIX's unique trap soundscape and Juelz's hip-hop arsenal, "Chicane" is the perfect combination of edgy bass."
The first time "Chicane" was heard live was during QUIX's set at EDC Las Vegas 2019 on the Cosmic Meadow stage. Alison Wonderland, Party Favor, and Flosstradamus have also played the track.
QUIX – Facebook / Twitter / Instagram / Soundcloud
Juelz – Facebook / Twitter / Instagram / Soundcloud