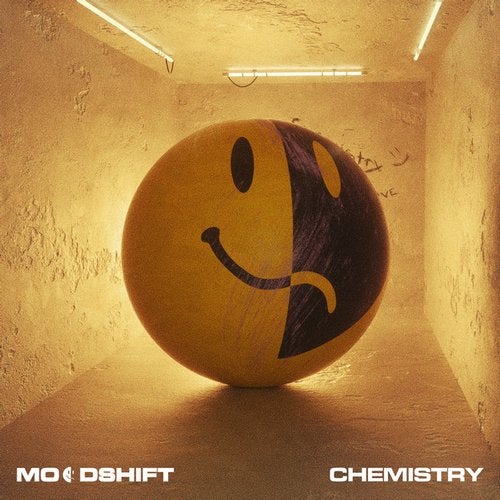 The recently formed Moodshift trio have released their debut deep house track in "Chemistry". The Swedish group consists of Grammy winner and Tove Lo collaborator Lucas Nord, former Urban Cone member Rasmus Flyckt, and Kygo collaborator Oliver Nelson.
After starting out with a number of weekly Monday Mixes, the guys decided it was time to put out their own song. The most recent episode of their Monday Mix series came out yesterday and features songs from Cassian, Disclosure and Channel Tres, A-Trak, Laurent Garnier, and more. "Chemistry" is an addictive house tune with infectious beats and strong piano chords that is a perfect way to end the summer.
Read on for an interview with Moodshift as they talk about how they started, how "Chemistry" came about, and what's next for the trio!
Hey Moodshift, appreciate your time today! How did you guys first meet and decide to start the group?
We all first met in high school where we were all studying music and we've always had mutual friends, but it wasn't til late last year, ten years after graduating and having our own solo careers, we decided to work together. We also never really planned to start a group it all just happened naturally after the first writing session.
It seems like there are lots of duos out there today and not too many trios. What do you feel the "extra" person adds to the group?
First of all, we definitely complement each other in a crazy good way. I don't think we've had a single bad day in the studio so far (knock on wood). But we think very similarly regarding production and writing and the three of us very much have the same taste so we usually work quite fast and everything just flows. And when it comes to everything, not music creation related, we also have a great connection and are able to talk about release plans, artwork or whatever – it just works! We think it's great to be three as there's always a third opinion to everything instead of just two people butting heads if artwork should be red or blue you know…
Your debut track "Chemistry" was recently released, along with the music video. When did you first start producing the song and feel that it was finished?
It was actually the second-ever writing session we had. We had the hook/drop melody and just wrote a track around it and everything happened very quickly. The song was all done by 5pm and I don't think we ever really added to it. We just wanted to present the track as simple and straight forward as possible. We realized, in the beginning, it didn't need any changes and kept it as is. We think that kinda adds to the feeling of it being a bit more indie and raw.
You first started out with your Monday Mix series a few months ago before the release of the new single. What goes into track selection, and can producers submit their songs for consideration?
We would love for it to get to that point where people send us tracks and we can have exclusives, etc. We have premiered our own songs and edits in the mix, but right now all three of us just add songs we like to be shared in the playlist whether they're old or new. We put our mixes together in the best way possible to make your Monday a bit more fun.
Anything that you can tell us that's on the horizon for Moodshift?
We are currently in the studio just writing and working as hard as we possibly can and we have a ton of material ready to go. It shouldn't be too long till the next one is out!
Favorite song of 2020 so far: Disclosure – Douha (Mali Mali)
Best track to play at peak time: Moodshift – Chemistry
Vocalist you'd most like to work with: James Blake
Upcoming artist(s) to watch for in 2020: Moodshift
Take a listen to "Chemistry" by Moodshift below and give them a follow!
Moodshift – Facebook / Twitter / Instagram / Soundcloud