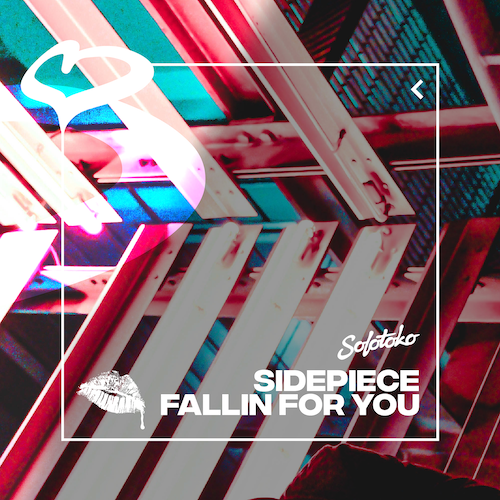 Debuting on Sonny Fodera's Solotoko imprint are SIDEPIECE with an infectious and groovy song called "Fallin For You". The duo is made up of Nitti Gritti and Party Favor, two artists who are more known for their work in the bass and trap realm. Miami native Ricky Mears and Los Angeles based Dylan Ragland use catchy synths, distorted vocals, and crisp percussion in their third single together.
Kryder, Martin Garrix, Party Favor, Golf Clap, Dillon Francis, Robbie Rivera, Morgan Page, Moguai, MistaJam, Valentino Khan, and Daddy's Groove have all supported the tune.
SIDEPIECE announced their formation last September with the release of "Wanna See You" on Insomniac's In / Rotation. Then in December, they collaborated with Diplo on "On My Mind", a track that spent 19 weeks at the number one spot in the Beatport Charts and has surpassed 23 million streams on Spotify alone.
SIDEPIECE – Facebook / Twitter / Instagram / Soundcloud