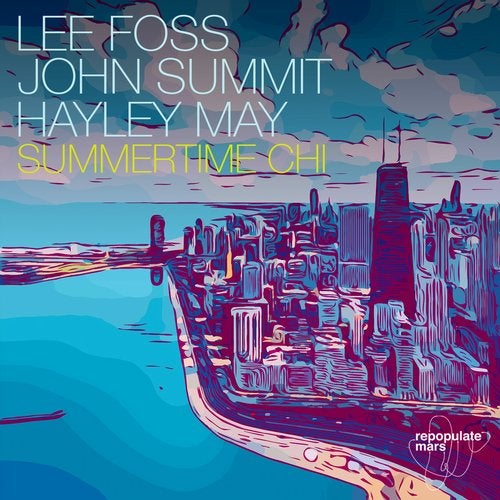 We might be nearing the end of summer, but Lee Foss, John Summit, and Hayley May look to extend those warm days a little bit longer with "Summertime Chi". The groovy house tune was released on Repopulate Mars, the label started by Los Angeles based Foss in 2016. Together with Chicago native John Schuster and London based vocalist May, the trio's deep and hypnotizing single is the perfect track for the rest of these late summer nights.
Foss and Summit each played the collaboration during their respective sets for Insomniac's Factory 93 Repopulate Mars Livestream last week, as well as in their back to back set they played that night.
Early supporters of the song include Pete Tong, CID, and MistaJam.
Near the start of summer, Foss collaborated with Anabel Englund on another summertime tune appropriately titled "Warm Disco" from AREA10 / Ultra Music. Late last year, Summit worked with the legendary Chicago house DJ and producer Gene Farris on "Bass Go" from Solotoko. The soulful vocals of singer/songwriter May can be heard on "For You" with ManyFew and Marcus Santoro from Axtone, released near the end of 2019.
Lee Foss – Facebook / Twitter / Instagram / Soundcloud
John Summit – Facebook / Twitter / Instagram / Soundcloud
Hayley May – Facebook / Twitter / Instagram / Soundcloud