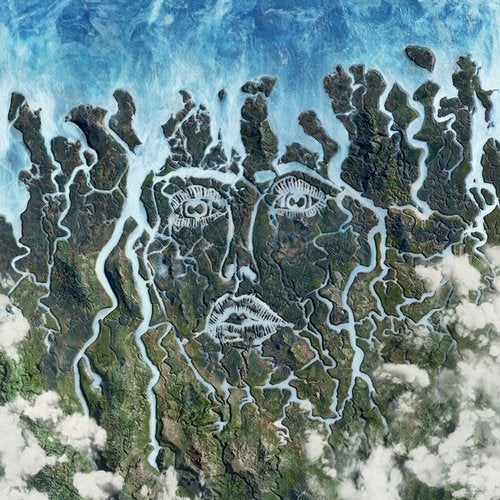 "Energy" is the third album from the five time Grammy nominated duo Disclosure that has now been released, almost five years after their second in "Caracal". Guy and Howard Lawrence first made their debut in 2010 back when they were 18 and 15 years old with "Offline Dexterity / Street Light Chronicle". Since then, the brothers' have put out hits such as "Latch" featuring Sam Smith, "White Noise" featuring AlunaGeorge, "You & Me" featuring Eliza Doolittle, "When A Fire Starts To Burn", "Magnets" featuring Lorde, and "Nocturnal" featuring The Weeknd.
Disclosure's newest album, which was put out on Island Records under the Universal Music Group umbrella, is heavy on the collaborations. In the standard edition of the album, the guys work with the likes of Kelis, Channel Tres, slowthai and Aminé, Mick Jenkins, Fatoumata Diawara (who they previously worked with on "Ultimatum" two years ago), Blick Bassy, Kehlani and Syd, and Common.
Included in the deluxe edition is the duo's EP from February in "Ecstasy", which features collaborations with Eko Roosevelt and Etran Finatawa. The Lawrence's also add previous collaborations with Khalid in "Talk" and "Know Your Worth". Rounding out the deluxe edition are Disclosure's VIP remix and MJ Cole's version of the sixth single "Birthday".
Some of my favorites from the album are "Watch Your Step" with Kelis, "Douha (Mali Mali)" with Fatoumata Diawara, "Energy", "Birthday" with Kehlani and Syd, and "Reverie" with Common.
DJs who have supported tunes from the set include Pete Tong, MistaJam, Annie Mac, Oliver Heldens, Louis The Child, Martin Garrix, Alison Wonderland, Qrion, Bakermat, Gregor Salto, Valentino Khan, Dave Winnel, The Aston Shuffle, SOFI TUKKER, Borgeous, DJ S.K.T, JOYRYDE, CID, Danny Howard, Maximono, JAUZ, Diplo, Maceo Plex, Dannic, Leandro Da Silva, Fatboy Slim, Third Party, Party Favor, Bingo Players, Big Gigantic, Destructo, and more.
A few weeks ago, Disclosure played an exclusive set for Cercle (a French livestream media company that produces unique experiences by organizing, filming, and broadcasting concerts in carefully selected locations around the world) at the Plitvice Lakes National Park in Croatia, where they played a number of songs from the album. The livestreamed set from the national park, which has been recognized on UNESCO's World Heritage List since 1979, featured a background of stunning and breathtaking caves, lakes, and waterfalls.
Disclosure – Facebook / Twitter / Instagram / Soundcloud
Disclosure – Energy (Album) Tracklist:
Standard Edition:
01. Disclosure & Kelis – Watch Your Step (Original Mix)
02. Disclosure & Channel Tres – Lavender (Original Mix)
03. Disclosure, slowthai, & Aminé – My High (Original Mix)
04. Disclosure & Mick Jenkins – Who Knew? (Original Mix)
05. Disclosure & Fatoumata Diawara – Douha (Mali Mali) (Original Mix)
06. Disclosure – Fractal (Interlude)
07. Disclosure & Blick Bassy – Ce nest pas (Original Mix)
08. Disclosure – Energy (Original Mix)
09. Disclosure – Thinking 'Bout You (Interlude)
10. Disclosure, Kehlani, & Syd – Birthday (Original Mix)
11. Disclosure & Common – Reverie (Original Mix)
Deluxe Edition:
12. Disclosure – Ecstasy (Original Mix)
13. Disclosure & Eko Roosevelt – Tondo (Original Mix)
14. Disclosure – Expressing What Matters (Original Mix)
15. Disclosure & Etran Finatawa – Etran (Original Mix)
16. Disclosure – Get Close (Original Mix)
17. Disclosure & Khalid – Know Your Worth (Original Mix)
18. Disclosure & Khalid – Talk (Original Mix)
19. Disclosure, Kehlani, & Syd – Birthday (Disclosure VIP Remix)
20. Disclosure, Kehlani, & Syd – Birthday (MJ Cole Remix)