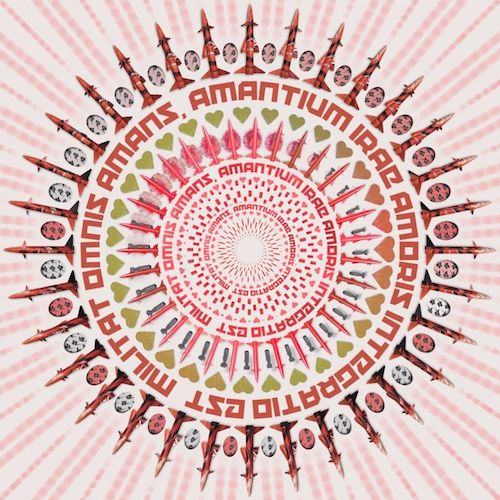 Ten years later and Pendulum have finally given fans what they have been waiting for… new music! The Australian group, which was formed in 2002 in Perth, have released "Nothing For Free" and "Driver" on Earstorm Records. The EP marks the first new songs from Rob Swire, Gareth McGrillen, Paul "El Hornet" Harding, Peredur ap Gwynedd, and KJ Sawka since their third album "Immersion" released in May 2010.
"Nothing For Free" features Swire's recognizable vocals infused with rock and electronic elements. "Drive" is a high octane dnb tune that is a perfect selection to listen to when going for a drive…quite fitting for the title. Check out the official music video for "Nothing For Me" below and read on for some words from Rob Swire about the lyrics.
"The video provides an observation on current global issues, drawing comparisons through the eyes of rabbits experiencing their own myxomatosis pandemic. The narrative sits alongside the striking 2D/3D visuals and a powerful performance by Rob Swire to camera, which sees him stood under a beautiful glowing sun. The video was shot in London with a socially distanced crew and is directed by Lewis Cater.
Rob Swire said "The lyrics to 'Nothing For Free' ended up being relevant to what's been going on in the world, even though it was written before 2020 happened. For the video we focused instead on rabbits in a similar situation to see how it might play out"."
One of the first times "Nothing For Free" was played this year was in Pendulum's set for Rampage Radio Live from Pendulum Studios back in March. Annie Mac played the song yesterday on on her BBC Radio 1 show as a word exclusive, with Diplo also supporting the tune.
The group, who are now based in the United Kingdom, have been behind crowd favorites like "Slam", "Blood Sugar", "Granite", "The Island – Pt. I (Dawn)", "The Island – Pt. II (Dusk)" and "Crush".
Pendulum – Facebook / Twitter / Instagram / Soundcloud
Pendulum – Nothing For Free / Driver EP Tracklist:
01. Pendulum – Nothing For Free (Original Mix)
02. Pendulum – Driver (Original Mix)